Happy Thanksgiving!
I've mentioned
before
that I have a lot of old books. One of the oldest is a book of Whittier's poems.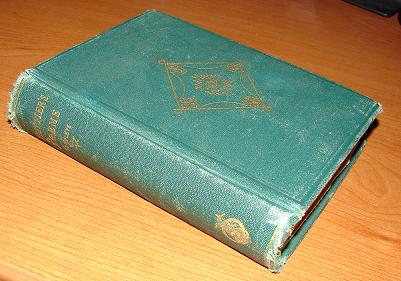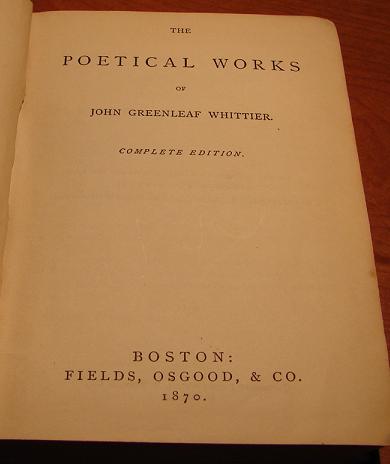 I bought this in a local used bookstore. One thing I love about buying old, used books is seeing the inscriptions on the inside. This one says Merry Christmas To Carrie From Albert.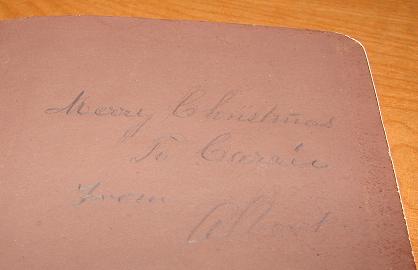 I found this poem many Thanksgivings ago and made my family suffer through my reading of it at the dinner table. I love this poem.