This is another old photograph that's on our fridge... This is Joycie and her friend, Allison, playing dress-up at Allison's house, well before the days of digital cameras. They were probably about 8 years old... so about 1996. They are so adorable.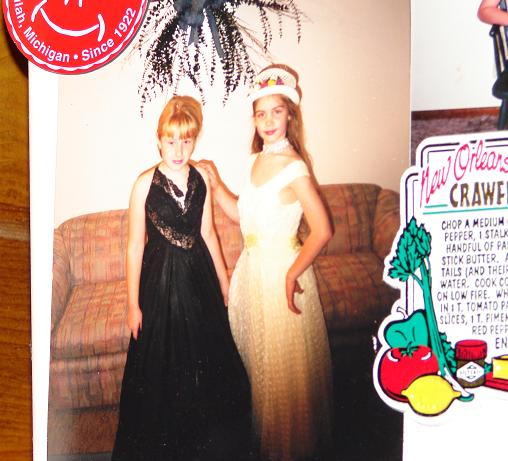 And they still are so adorable... This is a photo of the 2 of them from this past April, on prom night, when all the girls met at a local garden for photos before the prom festivities.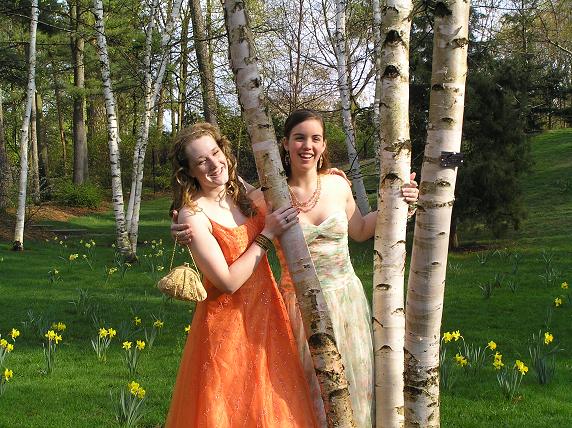 The years sure have flown by fast.