Joycie and Mike made Mexican food Saturday evening and had friends over. Allison's sweetheart, Christopher, is visiting her from Italy, where he's stationed in the Navy. I've been getting to know him through his
VLog
, and it was super nice to meet him in person. What I liked most about Christopher was how happy Allison looked. Their story is
very romantic
.
Kara has returned from
India
, where she spent her last semester. And got her nose pierced...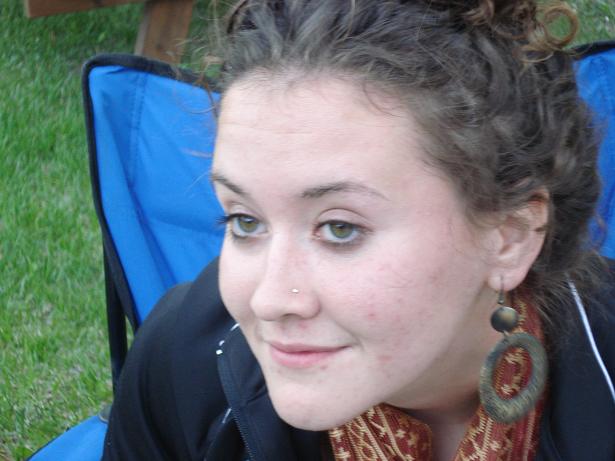 I love it. When you have an experience like that, you should come home changed. Internally and externally. The little diamond looks perfect on her.
Kev and I left the youngins on their own for dinner, and we went out... for Mexican food in Mt. Pleasant. Silly us. Joyce & Mike's was better (we had it Sunday). When we got home, they were all set up out at a campfire by the pond.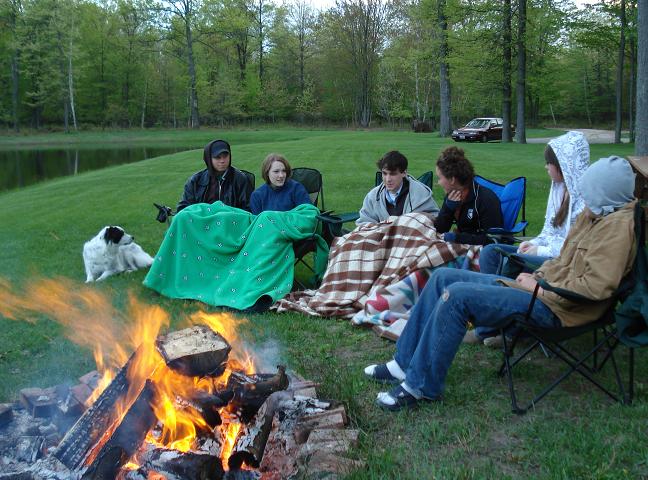 It was a pretty cold evening and kind of windy, so not the best evening for a campfire. Your front gets warm, but your back freezes, and the smoke goes all around.
But I managed to get a happy photo of Christopher and Allison: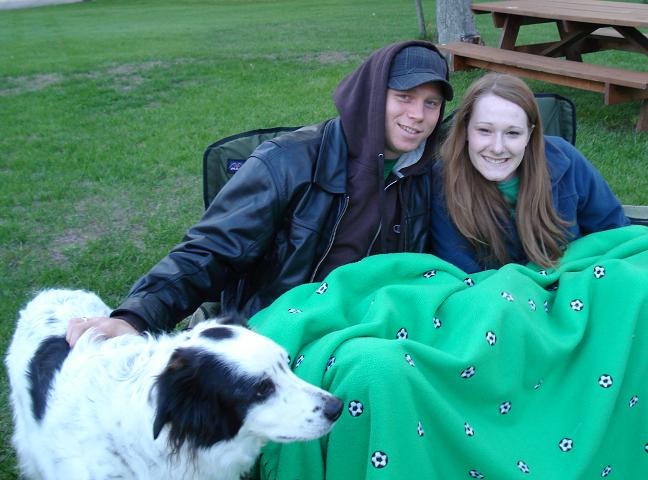 And of Mike and Joycie: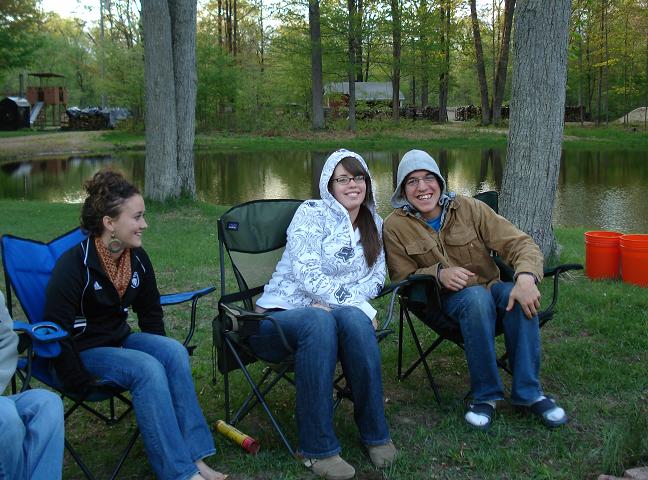 Joycie, Allison and Kara have been friends since they were little kids in elementary school. So many years, so many changes...