Joycie had her 20th birthday the day before Thanksgiving this year. It's so hard for me to believe that my baby girl is 20 years old already... and other times, when she's behaving in a particularly adult manner, it seems totally right. Our girl has become such a fine young woman. Joyce is a very grounded person; she's sensible and fun. I love it that she's living at home during college now. Both Kev and I talk often about how nice it is our girl's at home.
Joycie's birthday party started out with a bang. Literally. Mike went out back hunting, and he got himself a nice, big spike. Kev helped him with it, and both our boys were pretty darn proud...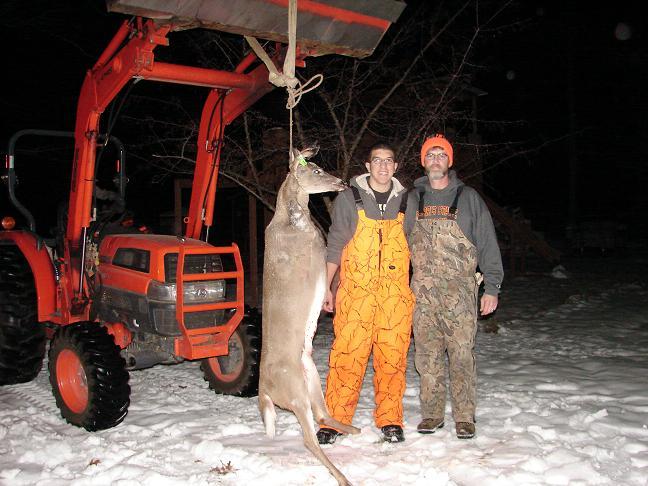 And they both got cleaned up in time for the birthday party with family. Here's Gramma, Sammy, Joycie and Mike...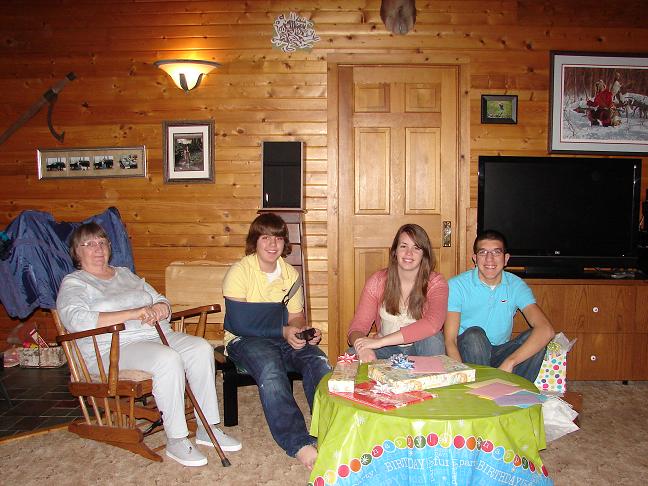 Joycie received a present from "YBA"...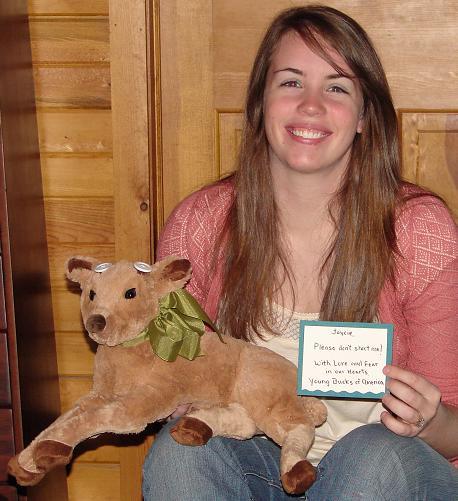 The card reads...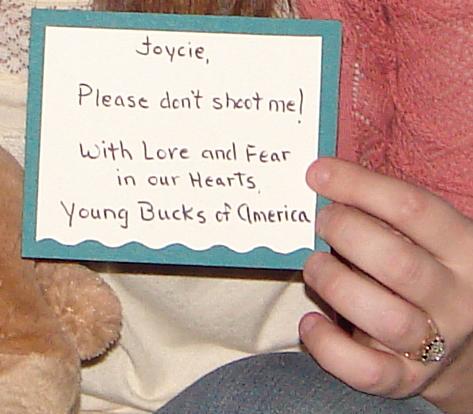 Janet and Bob had found the stuffed deer, and Janet poked his antlers inside and sewed on some buttons to make him a button buck... it was too funny.
Sammy got his sister yet another Guitar Hero game... something for them both to enjoy...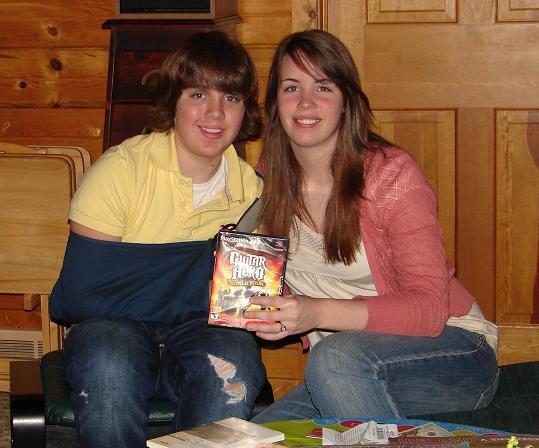 Just how many Guitar Heros are needed anyway?... Between Joycie and Sammy, I think there are at least 5 guitars downstairs. They sure have fun together with that stuff, though... I hear a lot of laughing from them when they're downstairs playing and singing.
And here is Joycie with her birthday cake, which I bought at Meijer.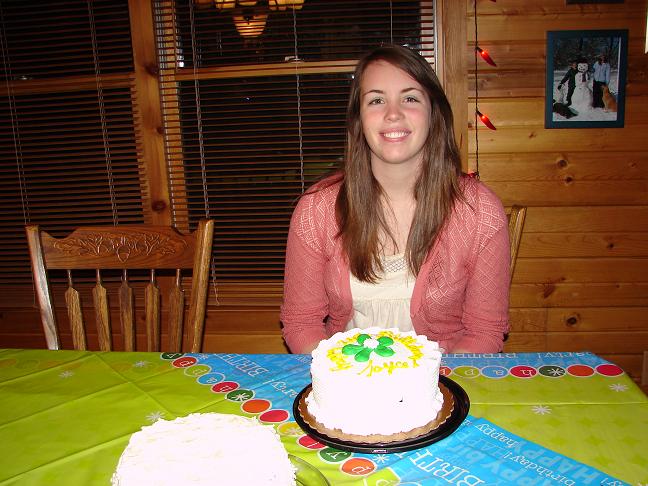 The Meijer cakes are usually pretty good... but it paled terribly in comparison to the cake that Joycie made... it's the white one in front in that photo. She said it was a Rachel Ray recipe. It was really, really good. Joycie's cake disappeared, and I threw away the remains of the Meijer cake a couple of days later...
So now our girl is 20. Next year is a milestone birthday for her, not that being legal drinking age is anything Joycie is waiting for with bated breath. It's more likely that Kev will enjoy asking her to pick up a gallon of milk and some Molson on her way home!