I saw a Rose-breasted Grosbeak at the feeders yesterday.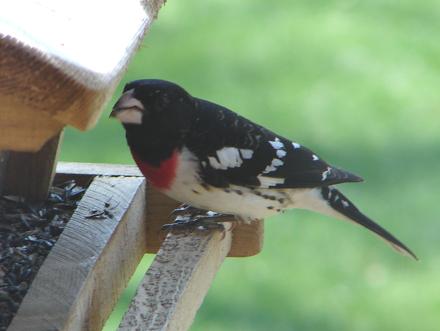 He stayed up on the feeder for quite a while, then flew into the smoke bush where I got a nice photo of why he's named what he's named...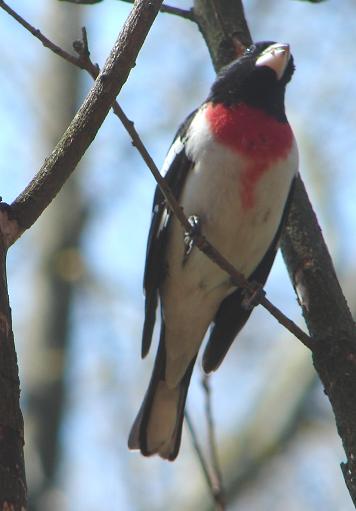 The female is a pretty brown and white, but I haven't seen one yet this year.
I'm still seeing quite a few of the
cowbirds
at the feeders now and then. I'm trying very hard not to detest their presence, and I think I'm starting to get used to them. There's no way to keep them away, not without scaring all the birds. They are an attractive bird in their own way, and their antics can be entertaining.
I looked through my old "
Farm and Household Cyclopædia
" for information about cowbirds and birds as pests, and found this: