Since I have sorely neglected this poor old blog lately, I treat you with a photo!
Ladybug love...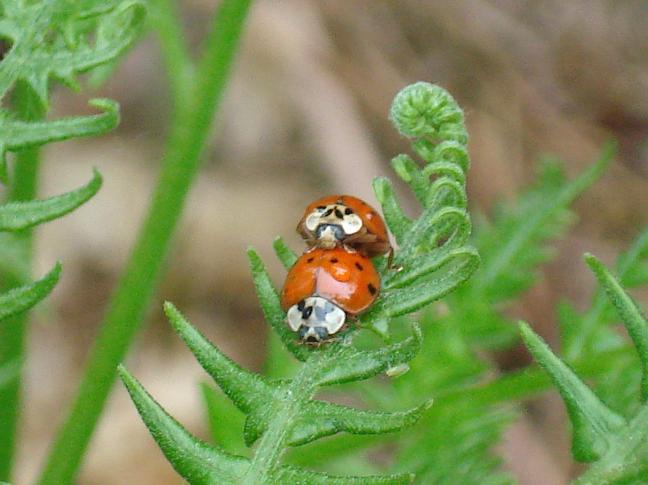 Now, doesn't that photo give you a warm feeling inside? Even the smallest creatures are loving, and loving each other. And like humankind, some are just plain freaks, even among the smallest creatures... notice the little voyeur there on the side?... ahem...
This post must be photo-filled instead of text since the reason for my lack of posts is a decided lack of creativity in the cranium. I'm busy at work, as usual... I'll be too busy for the next couple of years cleaning up from my 2008 debacle. Too busy at home, as well, with a backlog of work there, too. And I'm still spending much of my free time whining and laying down. *
sigh
*
And I'm still not winning the lottery. *
sigh
* (Even though I dreamed, very realistically, that I won $250 million... in which dream, I made a list of 100 people, family, friends and coworkers, who would all get $1 million each. If you're reading this and fall into one of those categories, don't you sorely wish I had won?! Me, too.)
But instead of a million bucks for you, I have another lovely photo... Mike and Joycie on Mike's new-to-him Harley...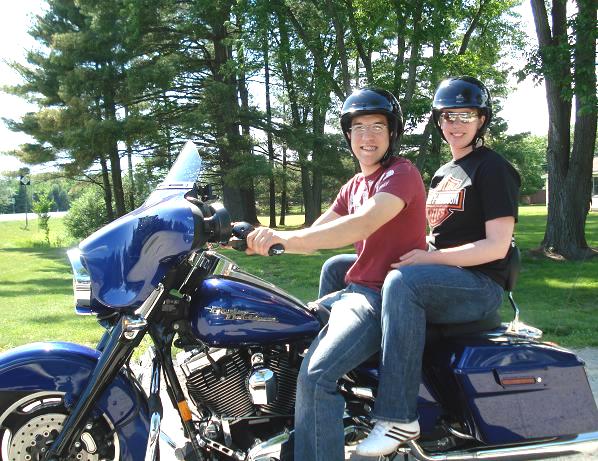 Isn't it all shiny and beautiful? And don't they both look so happy? You can't see me, but I can tell you that I look both happy and worried. *
sigh
*
Yet more love... this from Texas, where my best friend, Sandra Jean, and her hubby, Brian, have a new puppy. Meet Jake...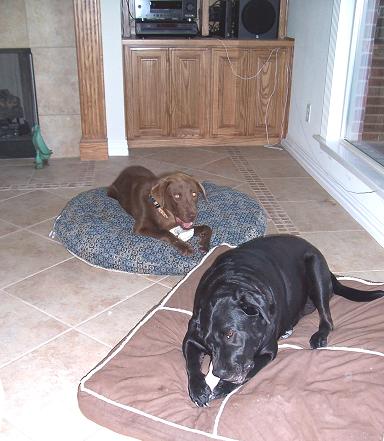 He is with his best friend, Scout, and Jake is a fun-filled, lovable 4-month old. And Jake is also, like most puppies, simply beautiful while napping...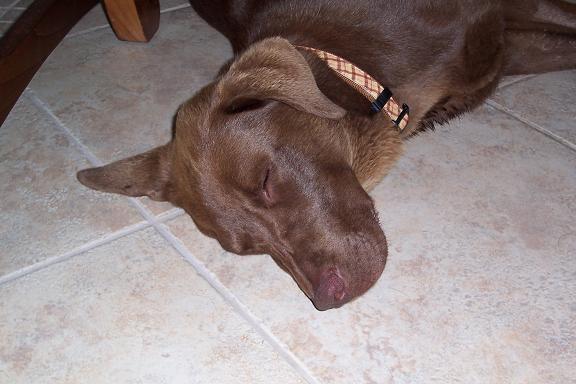 Sadly, Sandy and Brian lost their dog, Shadow, a while back. Shad was a black lab, and she lived a long, happy life, and as with all our beloved pets, she'll always be missed. Having Jake helps the hurt a bit for both Scout and Shadow's humans.