My niece, Susan, has a son, Rogan, who is my sister, Janet's grandson and the light of her life. That light will be shared in the not too distant future...
My second eldest niece, Sara (Susan's sister), and her
husband of 19 months
, Derek, are expecting their first child.
Last Friday evening, we all met at Janet & Bob's house, and Sara and Derek were on the speaker phone. Sara had an ultrasound earlier, and so they were to announce to us all whether it would be a boy or a girl. Sara had wrapped 2 presents at some point in the recent past, and she hid them at her mom & dad's house. Sara told her mom to go get and open the one with the yellow bow. Inside was a pink outfit... Janet's face was awesome to see! Gramma is happy at the expectation of a baby granddaughter. I wish I had gotten a photo of that expression on Janet's face, but I missed it, so this poor quality photo will have to do: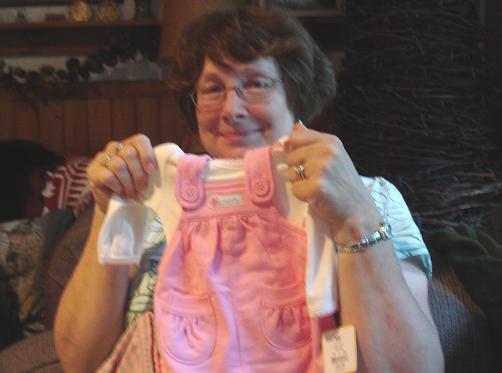 Janet still looks glowing with happiness. We all were, of course. Not that a second great-nephew would have been a difficult thing to look forward to! But it was a very nice bit of news...
And what a fun way to share it with the family. Such a cute, tiny pink outfit. It was very cool. Sara sounded so happy, too. She told us they have decided on a name; she will be Elle. Such a pretty name.
Sara scanned the ultrasound photos and shared them with us. Meet our beautiful Elle: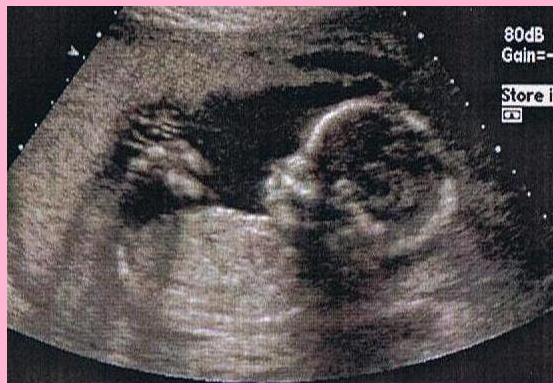 This one of Elle sucking her thumb is so adorable: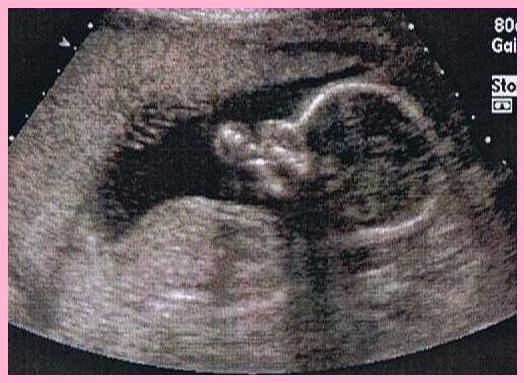 And this one of her little foot...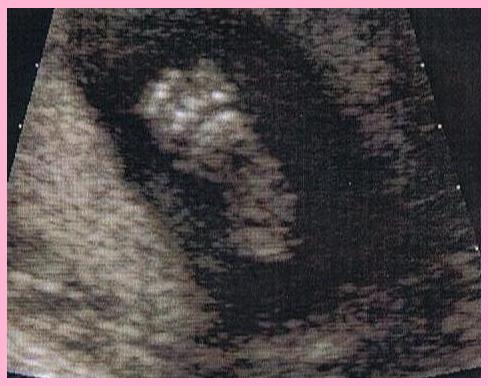 I can't wait! My fingers are itching to hold this baby girl.
Then on Monday, I went out to lunch to a Mongolian BBQ and on the way out, I snagged a fortune cookie. It sat on my desk at work; I didn't get around to opening it. Then yesterday morning, after I was talking with a coworker about his wife who is having their 2nd child this week, a baby girl, and I told him all about Elle... and then after he walked back to his cubicle, I noticed the fortune cookie and opened it...

Way too cool! I tend to keep fortunes, and I have a ton of them. I've read a ton of them through the years... but I've never received or read this "short stranger" one. So I had to send a picture message to Sara right away... a Chinese fortune cookie that predicts the future for real. Can't wait!!!