On my way home yesterday afternoon, I swung by Space Studios to see if my balloon pot was fired and ready to go... and it was! I made it for Kev, so I took it home and gave it to him. He liked the poison ivy theme; it made him laugh. I am really happy with the pot. I glazed the pot itself in a kind of matte finish with the vines and leaves in a glossy dark greenish glaze.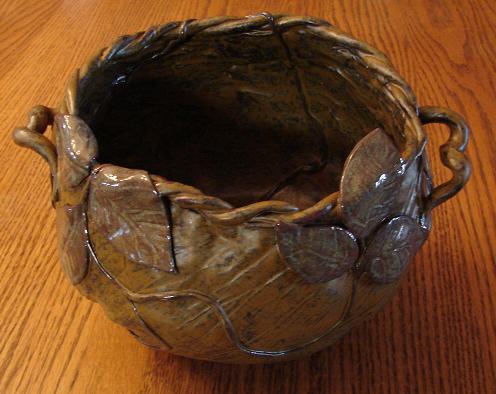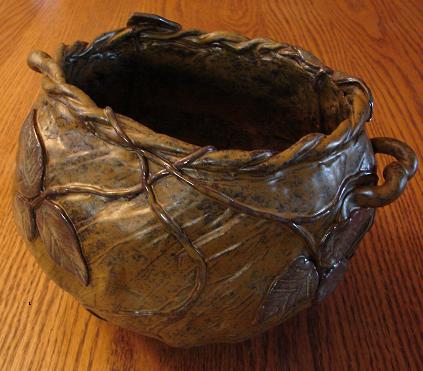 I put vines and a set of leaves on the inside, too.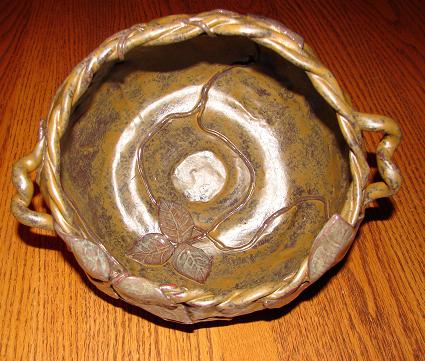 Now my fingers are itching to work on more pottery, so I'm going there for a session tonight while Kev and the kids travel to a basketball game. Our high school boys varsity team is going pretty far this year, and I think whoever wins this game will play in the state finals for our region this Friday. So I'll be home alone Friday evening, too... hmmm... pottery class again maybe...?