After I picked Sammy up this afternoon from the Roll-A-Rink (the Middle School had a rollerskating party this afternoon), I took him to get his hair cut. His hair's been getting kinda long and shaggy. Apparently, just the way he likes it. Twenty bucks on a hair cut, and he still looks like he needs one.
Since the salon is on the other side of town, we went home the "back way" through a small town we don't usually get to... there's a ball park there with a bunch of baseball diamonds... good thing it's not ball season huh...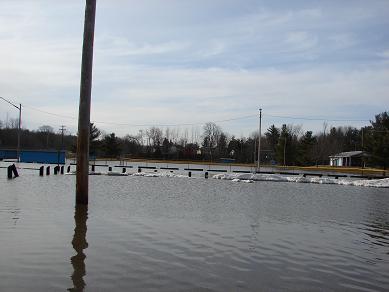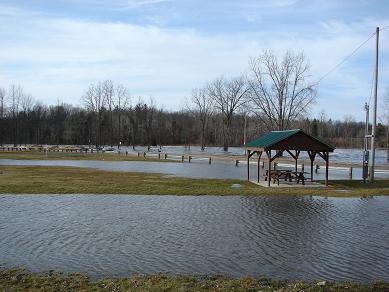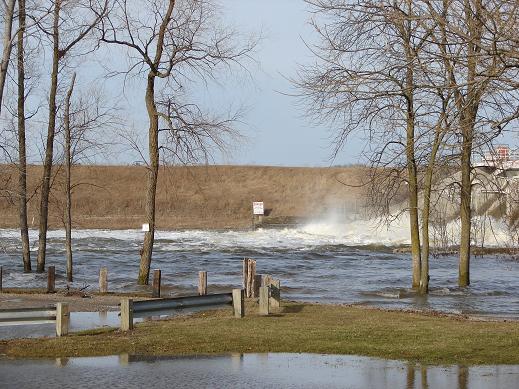 There are quite a few places around our county that are flooded. All the usual spots. Once the ice goes out of the rivers, it's pretty common to have the spring flooding.
Since I had my camera out, I started taking photos of Sammy in the car during the drive home. Yes, while I was driving... all back roads, though, and pretty much no traffic. Note the shaggy hair.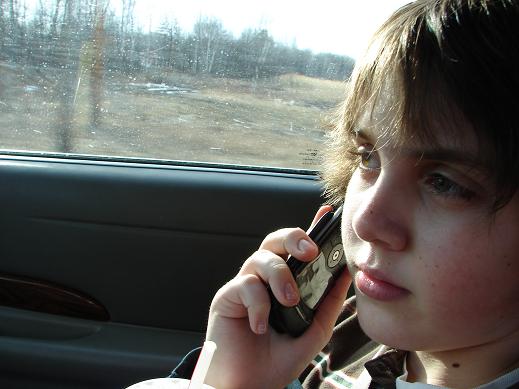 Sammy was talking on his cell to his friend, Zack, the whole time, so I was annoying him in a most satisfying way... as he let me know...