I haven't seen a robin here at our place yet. Yesterday late afternoon, I got my Bird Song Identiflyer out and went and sat in the sunshine on the porch playing the robin call over and over, but I was unable to entice any of those harbingers of Spring to our yard. I saw 2 of them last week elsewhere... but for me, it doesn't count until they are hopping around in my yard.
The early morning screecher is back... the
Eastern phoebe
that likes to be a loud imitation of an irritating alarm clock.
I also saw this guy, barely awake & right on the edge of the just recently ice-free pond.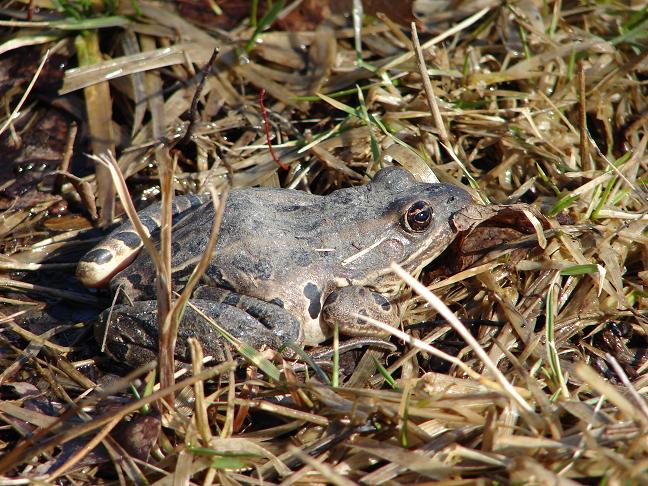 Another sure sign of Spring is Barney in the pond.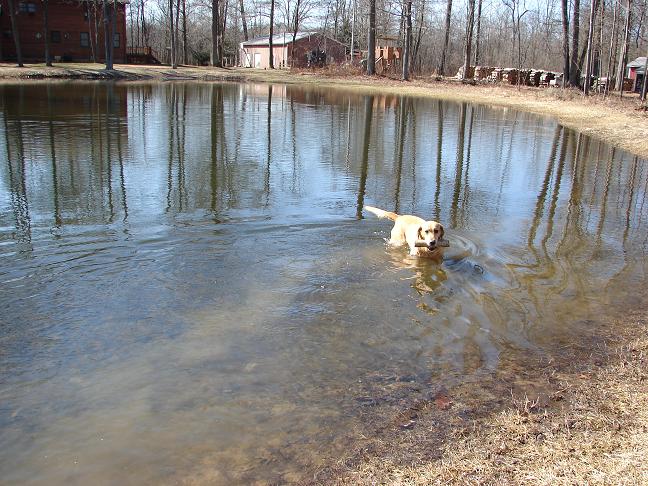 He wanted so badly for me to throw that piece of wood for him and Reilly to race over, but that pond water is so very cold and I didn't want Reilly to get all wet. I disappointed the Barn, but he showered me with love anyway... and with pond water, too.
There is still just a small bit of ice down at the deep end. I predict it'll be gone by this evening.