Fringillid, pronounced frin-
jil
-id, means belonging or pertaining to the family Fringillidae, comprising the finches and related birds. I only tell you this coz I like the sound of it. Today the wind, which brought snow (yes! I said
snow
), made the feathers on the birds look like fringe. Fancy little fringed birds perched on the still-bare and erratically swaying branches of the smoke bush next to my window.
The goldfinches are coming into their color. Here is one from March 24th...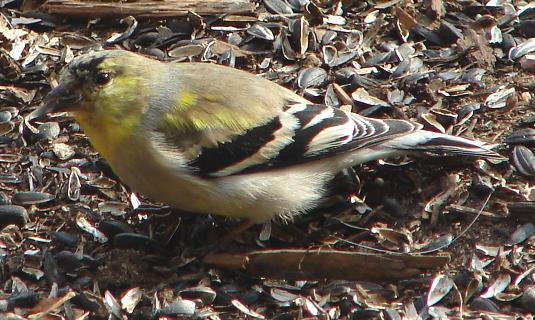 and April 1st...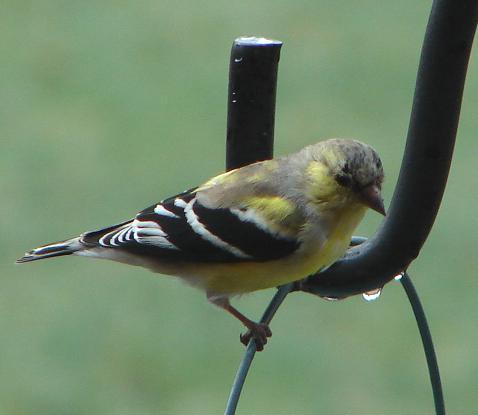 and today, April 4th (
Happy Birthday, Joie!
)...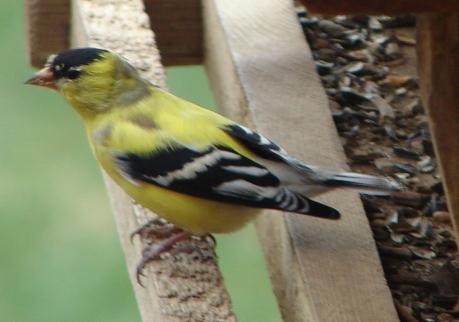 Quite a difference in a short span of time. Beautiful little fringillid birds. And they come in purple, too...