Joycie took this photo with her phone recently. We already knew how Reilly spends his day... this just proves it. Sprawled out on Sam's queen-sized bed in the sun...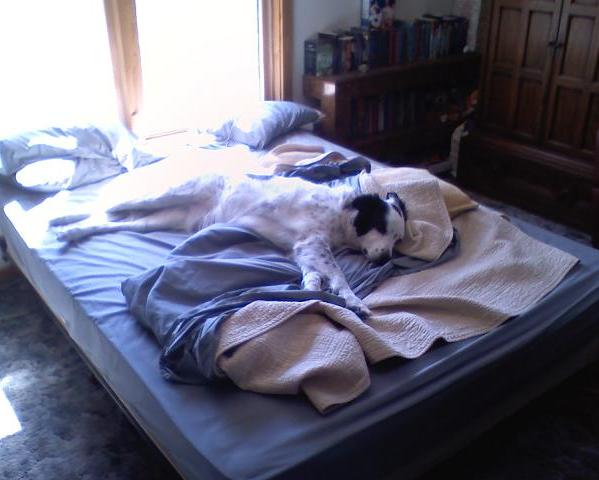 Reilly isn't always spread out like that; he spends a lot of time laying on the bed so he can look out Sam's bedroom windows down the driveway. Lovely way to spend a day.
I'm jealous.
Sammy took this photo with his phone right before we left the house one morning on the way to school/work. He didn't tell me about it or show it to me on his phone; he emailed it to me at work, and it was a pretty surprise...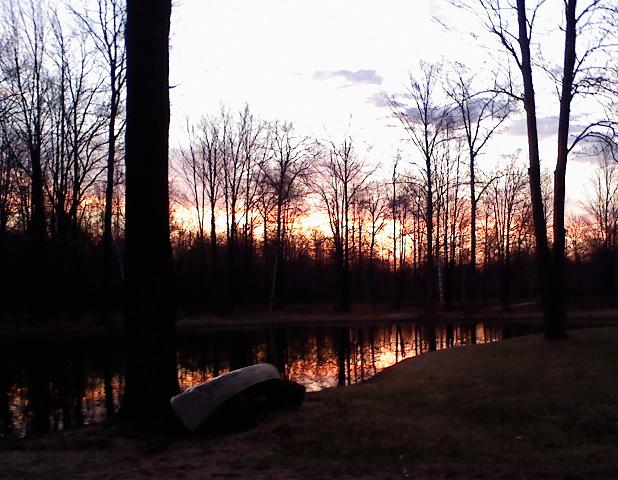 I love watching the sunrise on the pond. This pic is now my laptop desktop background.