Still waiting for my body to return to normal and wondering if it is possible to crack a rib by vomiting. My right rib cage area is doing its best to imitate a knife whenever I breathe deeply. Kev made oatmeal for me this morning, and so far, so good... meaning it's still in my stomach. I even managed a half cup of coffee, and my headache has relented slightly in gratification.
Joycie and I both took some photos on Sunday, so for this post, I thought I would share with you our pretty green lawn. I never wanted as much grass as we have, that was all Kevin... But once it is mowed or freshly free of leaves, it's like an oasis in the middle of our brown woods.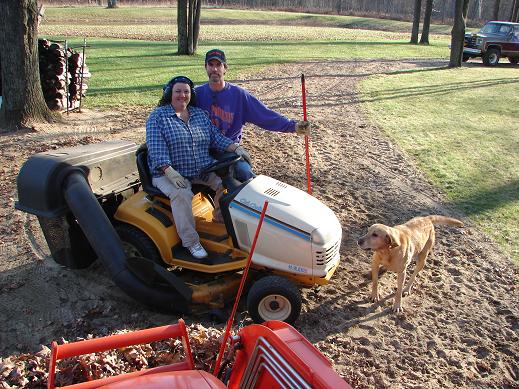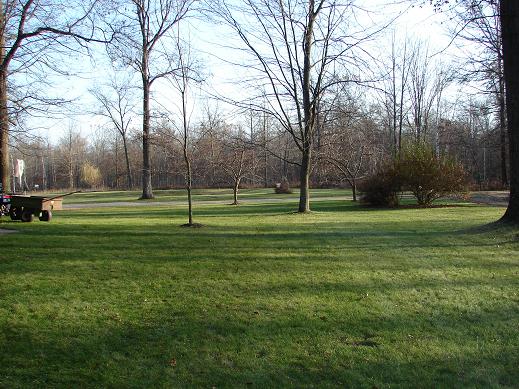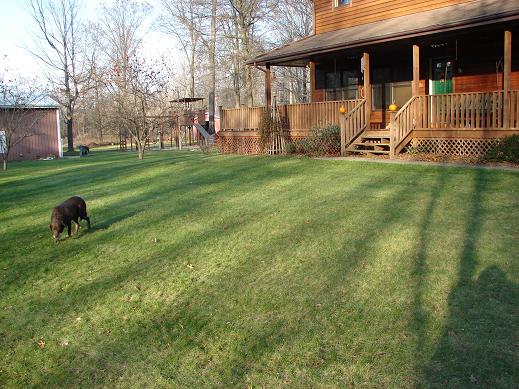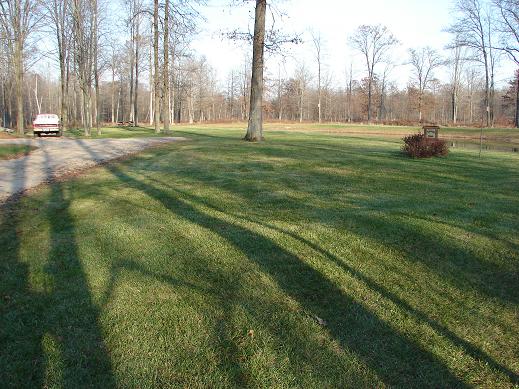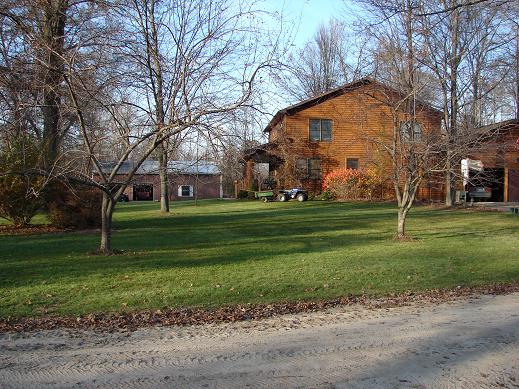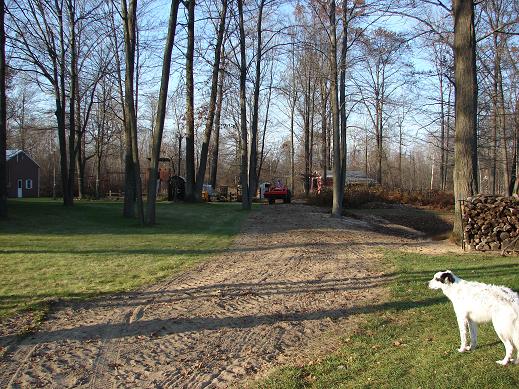 The dogs love it when we work outside all day, especially Reilly. He loves spending time outside with Barney & Betty. Sunday was a gorgeous, sunny day, and Barney & Reilly were constantly throughout the day taking a stick to either Kev or I, or Joycie or Sam when they were out, for us to throw and them to chase. Lots of races into the pond. Won't have too many more of those days before winter sets in...