One of Sammy's friends gave him a super cool gift for his birthday. I'm not sure which friend it was, but it was an excellent idea so it was probably a girl... (Oh, yeah!) In a gift bag was one of these red and white striped plastic popcorn containers, like a mini popcorn bucket from a movie theater...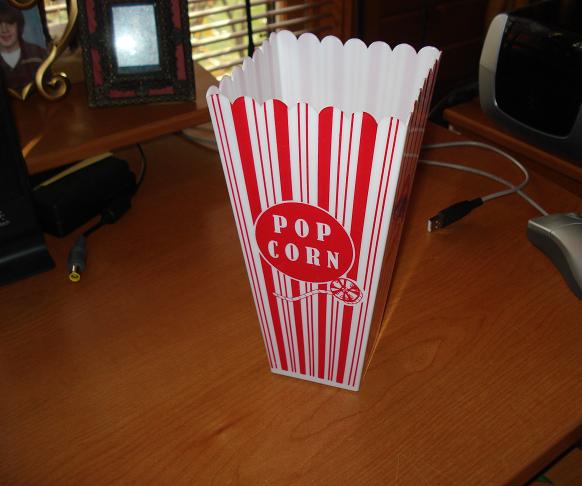 I think I have seen them at Target, in that dollar section that's right at the entrance to the store.
Anyway, in the popcorn bucket was a package of microwave popcorn, a couple large boxes of candy, like Nerds or something, and a gift card to Family Video. Sammy really liked the gift, and he's used the popcorn bucket several times now. Very cool gift for a teenager.