finally falling from the sky! SNOW!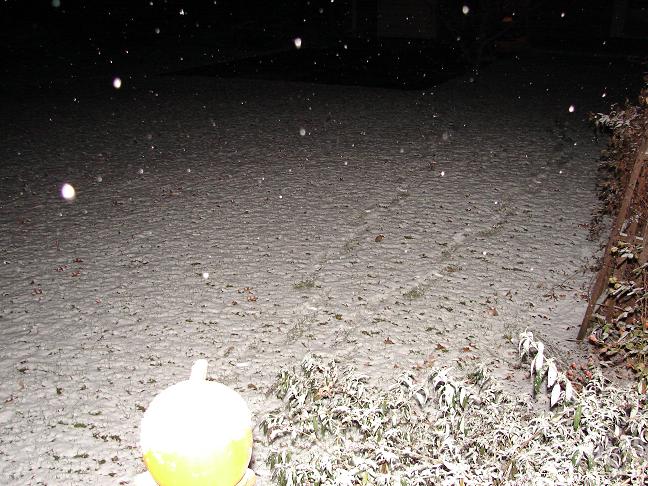 Those are Kev's tracks in it out to the pole barn to go hunting this morning. And back again to get his rifle, which he forgot. Rich fodder for long-term teasing, that. He's going to get plenty tired of me asking him if he remembered his gun.
So already that's two things this morning that make me happy, happy, happy!
Thank you.
Oh, and coffee. Coffee makes me happy. I stepped outside onto our porch barefooted to take that photo, which meant stepping into the dusting of snow on the front of the porch and the steps... my feet got cold & I rushed back to my nice wonderfully hot cup of joe. I briefly considered pouring it on my feet.