Joycie will officially turn 19 years old tomorrow. We had a family birthday party for her yesterday evening. It was one of those fun, relaxed evenings with family. Very enjoyable.
Aunt Janet is going to take her on their traditional birthday shopping trip, and family members will make it very nice for Joycie since they know her well and gave her cash for her birthday. Sammy got Joycie a Sims PS2 game, which made her pretty happy.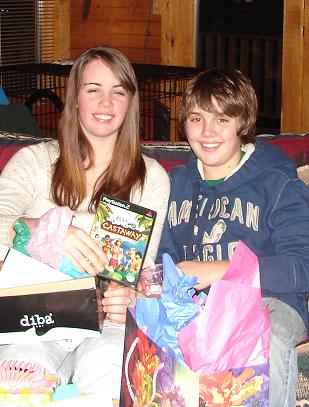 Kev and I gave her a book, "How to Write Songs for Guitar," which was fitting because her other gift from us was a small box I wrapped up containing the receipt for her
Martin
.
Highlights of the evening included the gifts from her boyfriend, Mike, and his family. Mike's mom and dad, Izzy and Mickie, and sister, Angel, and brother, Tony, gave Joycie a set of candles that smelled delicious and a hunting coat. Mike gave Joycie the matching bibs, and there was also a hat and socks to complete her hunter orange ensemble. Joycie was very happy!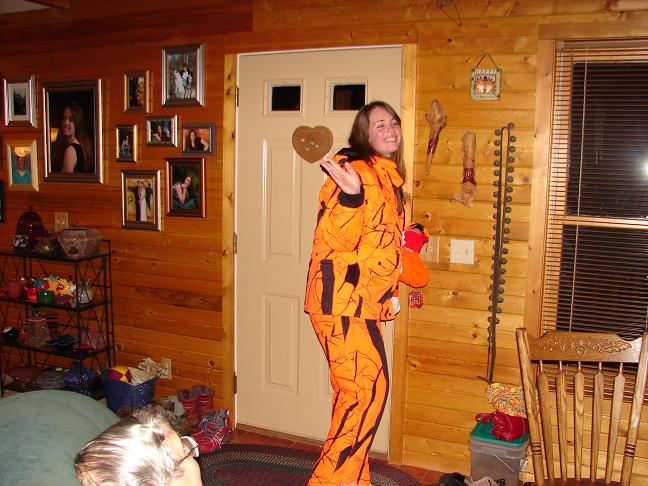 But... there was more. This is the gorgeous bracelet from Mike...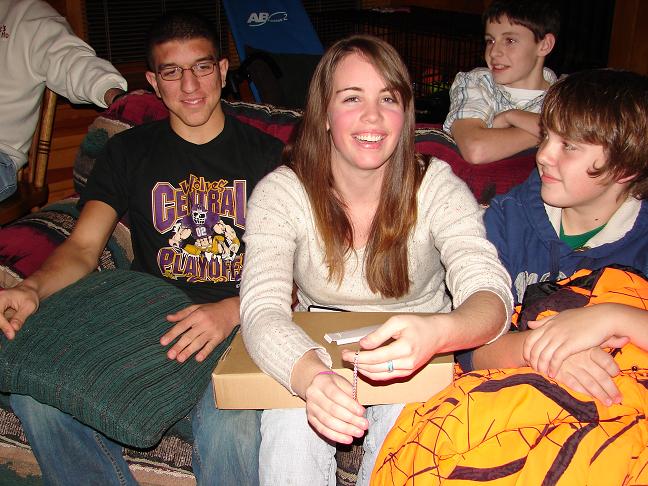 The big hit of the evening was this beautiful scrapbook from Mike... His Aunt Rose helped him make it for Joycie. It was so romantic and creative and thoughtful, and well... look how happy it made her...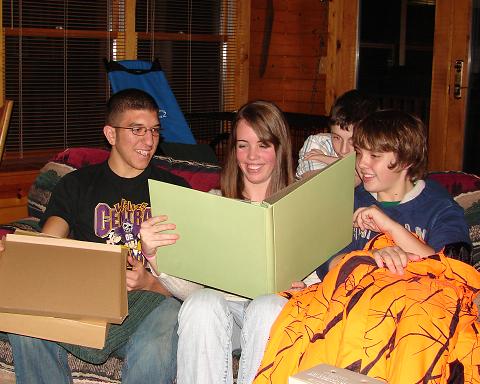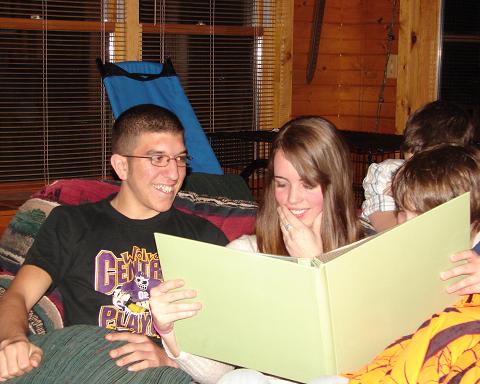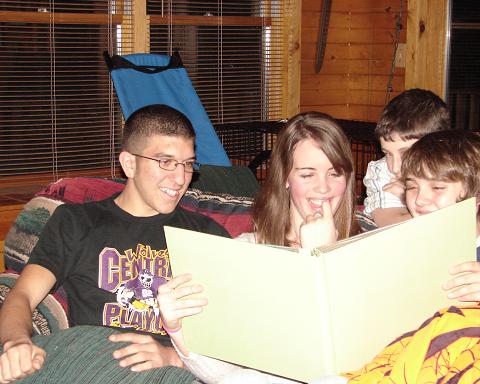 We could all tell that it made Mike very happy to have made Joycie happy. That boy sure made points with this family! And with Joycie...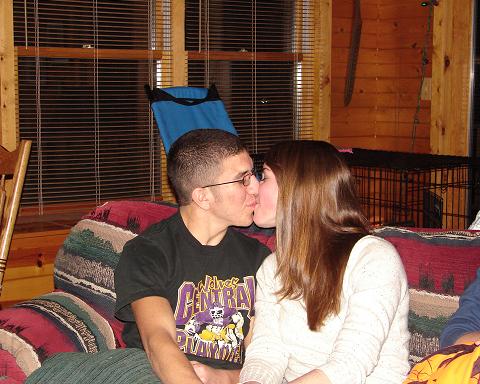 I bought Joycie's birthday cake... when we went to the Meijer bakery to get Sammy's birthday cake, Joycie saw the "Pirates of the Caribbean" theme and told me that was the birthday cake she wanted. So she got it...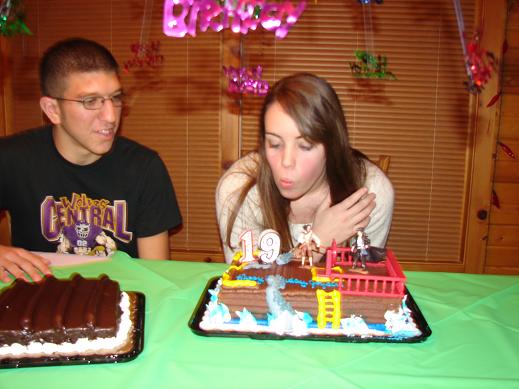 After she blew her candles out, I still held the camera...
and so I told her to "look 19"...