It's been brought to my attention that I didn't do a blog post about Sammy's birthday party with the family...
Sammy's 13th birthday was on Sunday, November 4th. We took him out for a late birthday breakfast. Joycie's boyfriend, Mike, joined us, and the 5 of us headed to iHop, Sammy's choice.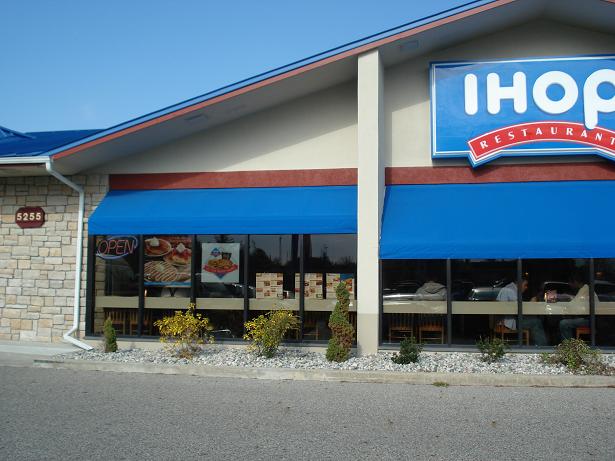 As usual, iHop was super busy, so we had to wait quite a while to get a table. And then the table we got was right near the windows, so the sun was pouring in... sounds great, but we were cooking in about 2 minutes. Notice the menus standing up in the window in that photo above? I put those there to block some of the sun. And it worked, too. Made it quite bearable.
Our waitress was an older gal, and she was a hoot. She took our orders, then when she left the table, she took the coffee thermos away with her, saying to us that she would bring us a full one. Then Kevin said, "and you'll bring us some mugs, too?" She looked at him and, not missing a beat, said, "No, I'll bring you some straws, though." Here's your sign...
Too funny. I told her we had a birthday boy with us, and after our breakfast, a big group of iHop folks came and sang to Sammy, while our waitress put this huge ice cream sundae down in front of him.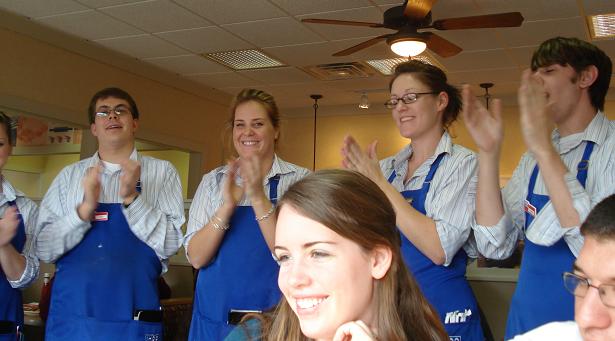 It was awesome, and the waiters and waitresses really got into the song. They all clapped and sang loudly:
I don't know but I've been told
Someone here is gettin' old
Good news is the ice cream's free
Bad news is we sing off key
Sound off
Happy
Sound off
Birthday
Bring it on down
Happy Birthday to you!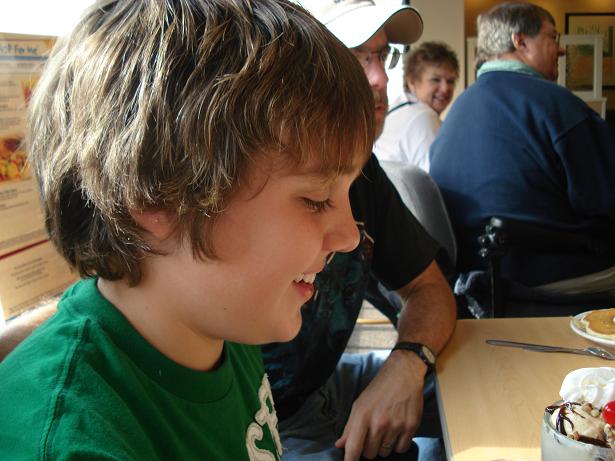 Sammy loved it. He digs that kind of attention! And I dig him... my sweet birthday boy...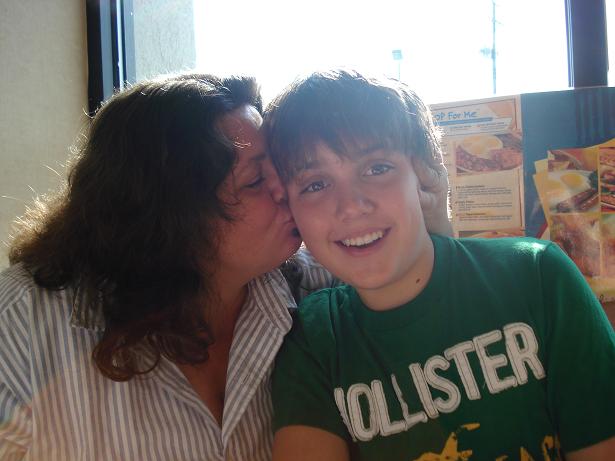 After breakfast, we headed to Meijer and picked up some stuff for the family birthday party and some birthday balloons for the boy. Sammy and I picked out 13 balloons... and then we realized we had to fit them into the car for the drive home... it was tight... and fun...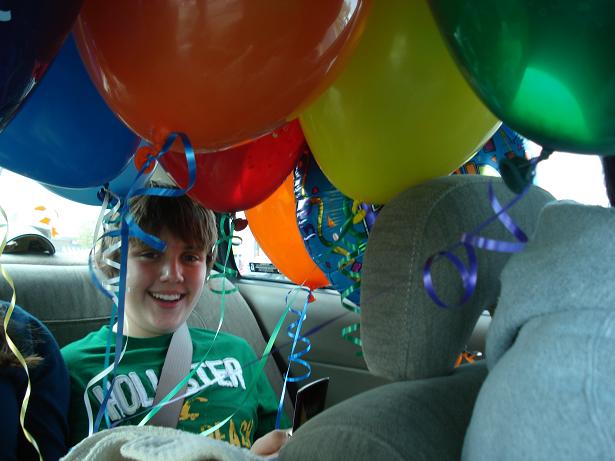 Joycie and Mike thought it was very fun...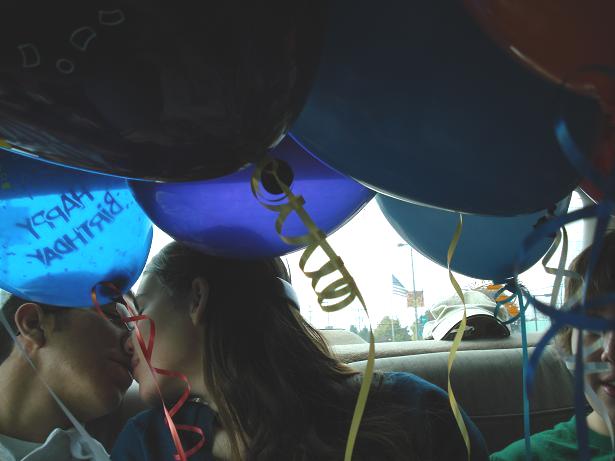 Sammy got mostly birthday cards with cash from his grandparents and aunts, uncles and cousins, which was great because he wanted to buy himself a new iPod. Kev & I got him some MSU apparel. Sam's a big MSU fan for some reason, so he was quite happy. (So was I, coz I got them on a 30% off sale at Meijer!)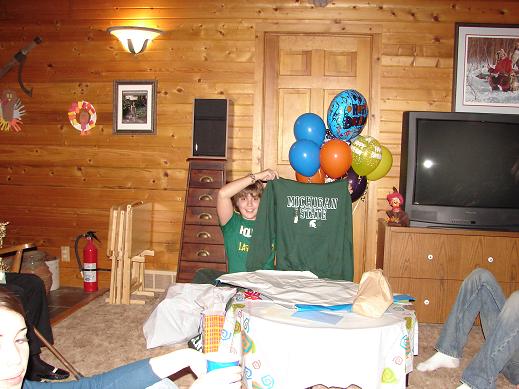 And this photo is just to show you those eyelashes...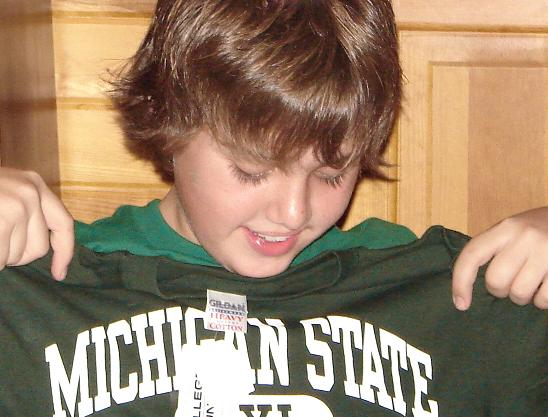 Joycie got Sammy the "300" movie DVD, which he has been wanting...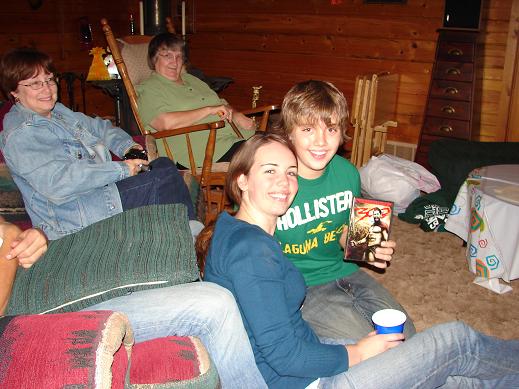 And then we had cake, which was what Reilly had been looking forward to all evening...