We're enjoying Kev's game camera. Kev took the carcass of the 1st deer he shot this season and put it out in the woods. He piled some logs on top of it, thinking that hopefully it wouldn't be immediately dragged away... and then he set up his camera. We were hoping to see some coyote photos. We hear them all the time, but never see them around here. Very elusive creatures in our neck of the woods.
We didn't expect to see this...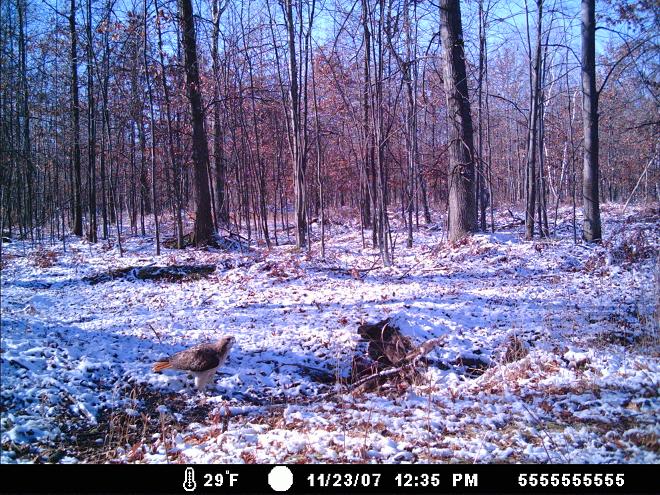 It's a Red-tailed Hawk, & here's a close-up...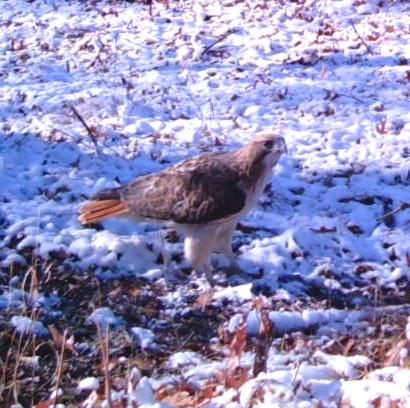 There were only 2 photos of it, and this one shows him having helped himself to the carcass...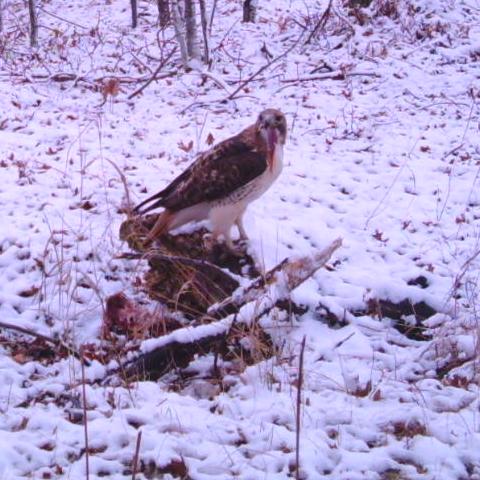 Isn't he a beautiful... I've seen him a few times. Or at least I think it's him. We don't have that many hawks in our area, so I'm pretty sure the Red-tailed Hawk I've seen on our property before is this gorgeous fellow. It was very exciting to see these photos, and we're looking forward to the next batch! It's like opening a Christmas present...