I came home one day mid-October to see a nice stack of corn stalks by the garage, where Kev had put it with the big pumpkins that Sammy and I bought. The corn stalks are somewhat the worse for wear now...
I know they are disheveled from being manhandled by the wind, which has been particularly vicious today... and also I suspect from being rearranged by what was heretofor critter or critters unknown...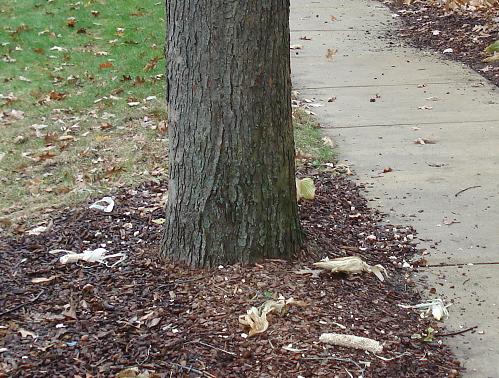 Regardless of their state, I've been enjoying them, and so have the squirrels...