My momma called me at work today and told me about a tool that my sister, Joie, had purchased for what everyone thought was way too much money. The tool is for brushing dogs and is "guaranteed to reduce shedding better than any brush, comb or rake." Since Mom was swearing by it heartily, and since she had ordered a couple online & happened to now have an extra one, I swung by on my way home & picked one up.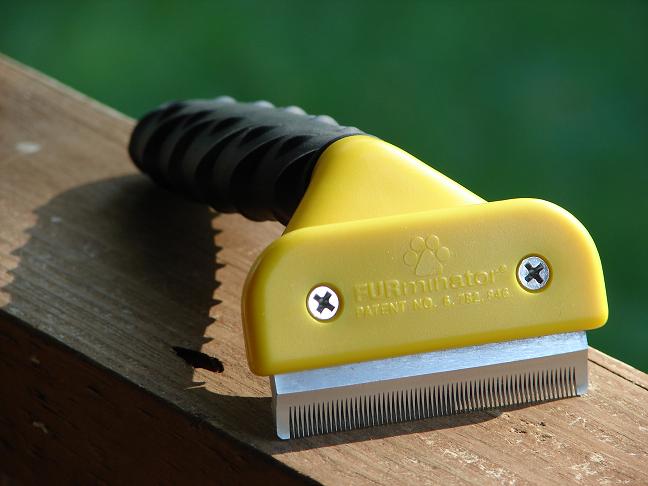 Oh. My. Heck. I love this thing. I cannot believe how well it works. I didn't spend that much time outside with Reilly, and I got a ton of hair off him.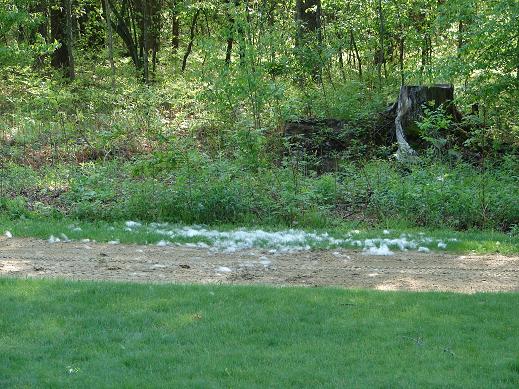 And it was windy out, so that great big bunch of dog hair there is not nearly all that I brushed out of him. As for Reilly... he loved it...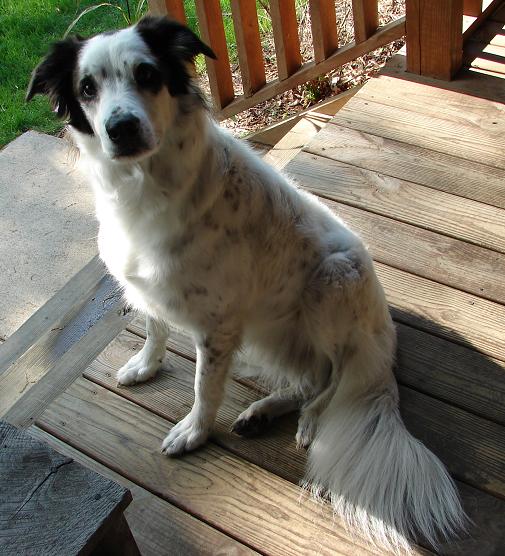 He feels so soft and silky now.
Thanks, Momma!