Sandy came to Midland last weekend for a quick trip to help her daddy get ready for their whole family to arrive next weekend... the memorial for Sandy's Momma, Anne, will be on Sunday.
Sandy took some time out on Monday to meet Joycie & I for lunch.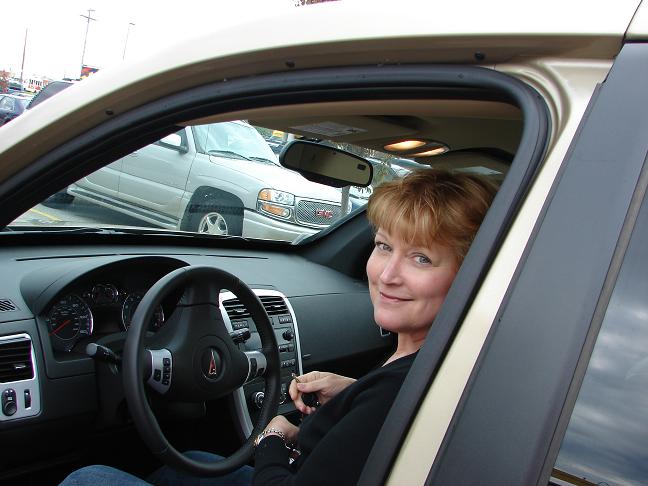 Driving her cool rental SUV.
Though I so very much wish the reason for her visit was not what it was, it was wonderful to see her again. (Hi, Cutie-pie!!) And Sandy, Brian and Brandon fly in this Friday.