My folks bought their place when I was 5 years old, so they've lived there for 42 years. There used to be a house there before they bought the land, but all that remained were some stony cement footings. My dad & mom built their garage there where the footings were.
Near those footings were 2 large lilac bushes. And they've only gotten larger through the years...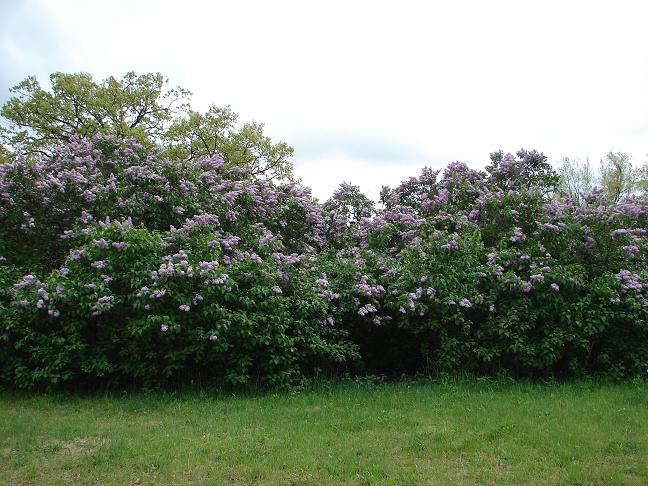 These 2 bushes are the largest lilac bushes I've ever seen. They smell so good. When I was little, we used to play inside of the bushes. We had a path and little rooms. The opening is still there.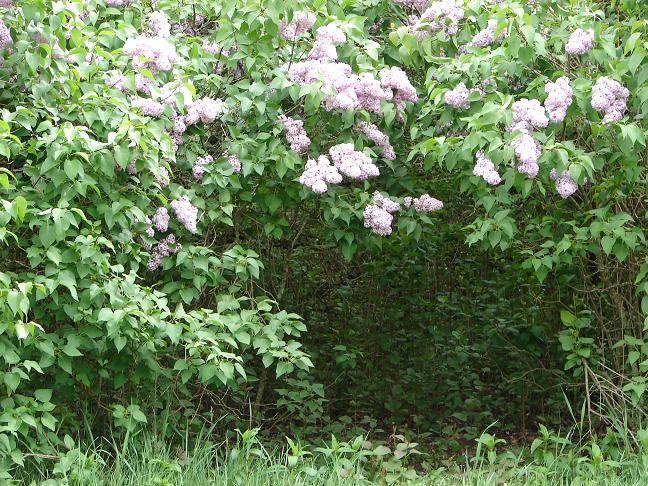 Through the years, all the grandkids have played in those bushes. When they're blooming, and it's a warm, sunny Spring day, being inside the lilac bushes is a wonderful place to be.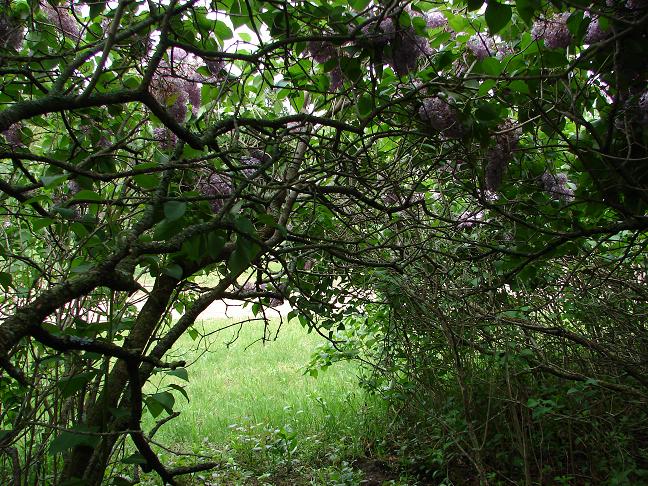 When I smell those lilacs, it triggers so many memories of my childhood and of when my kids & nieces & nephews were little. Some years, the blooms do better than others... just because of the weather. We've had a lot of rain lately, and that's likely shortened the blooming season.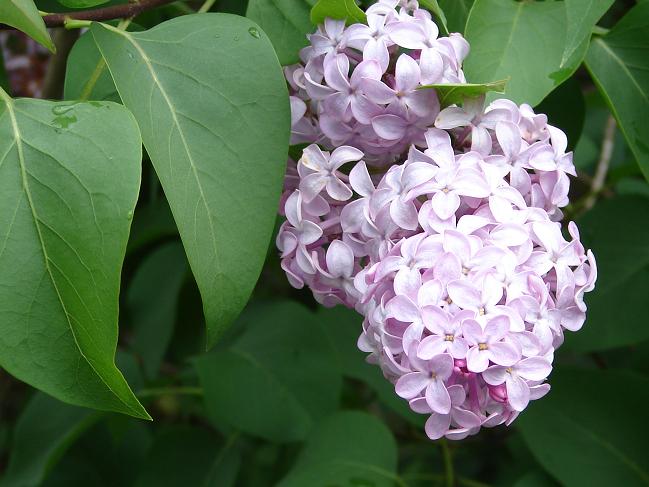 While it lasts, though, it's a beautiful thing.