Joyce has been playing soccer since her Freshman year at our high school. The first 3 years, it was a club sport, but finally this year, it's a Varsity school sport. And the season is going great! The girls' Varsity team is an outstanding group of girls being coached by 3 people with excellent coaching skills. Yesterday evening was an important game. The girls played the No. 1 ranked team in our conference, and they won 1-0! I thought that placed our team 1st, but if I read the web page correctly, we're in 2nd place, but it's real close. The team they beat yesterday is still in 1st place with 7 games played, 5 wins, 1 tie & 1 loss (to us!). Our girls' record is 6 games played with 5 wins & 1 loss. Not too shabby for the first season as a varsity sport at our school.
Before last night's game the other team's keeper and Joyce, our team's keeper, each had let in only 2 goals. After last night's game, Joyce is 1st with 2 goals in and theirs now has 3.
We are so proud of her. She is doing so great. She's fearless, strong and accurate. I don't know how many saves Joyce has, but it's many. Our team has a strong offense and defense, but we are playing some seasoned teams. I lost count how many saves she had last night... here is a sampling from the photos I took, and I know I didn't capture half of them.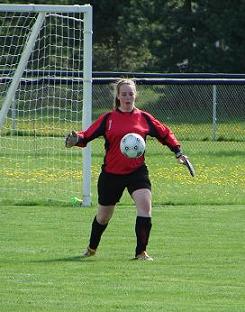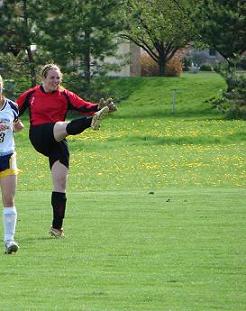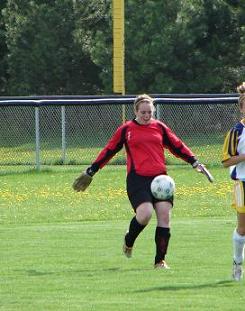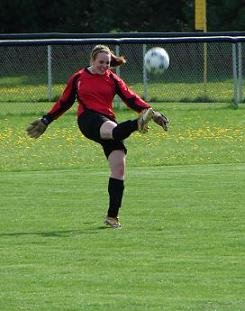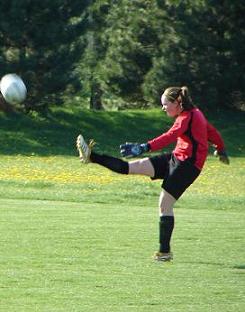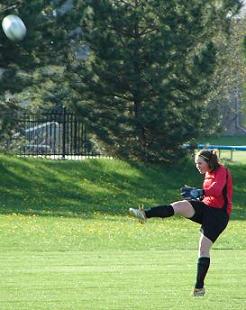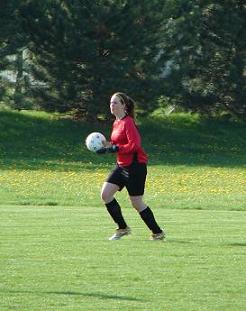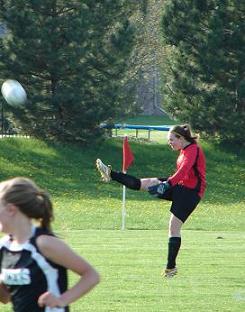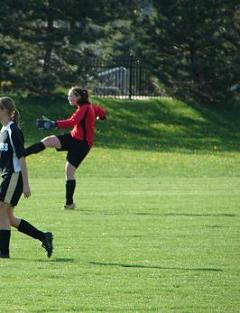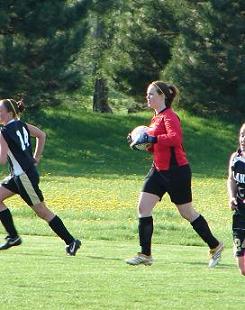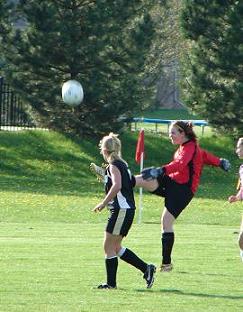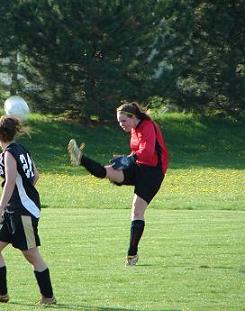 For the official count, I know some of those aren't considered "saves" because it wasn't necessarily from a shot on goal. Or something like that (my soccer lingo is pretty sketchy). But oh man! can that girl catch, stop and kick a soccer ball! This photo shows one save that had the crowd screaming... looked for sure like it was going in, and at this point the score was still 0-0 (we scored our goal with 6 minutes left in the game)... but Joyce jumped up and grabbed the ball.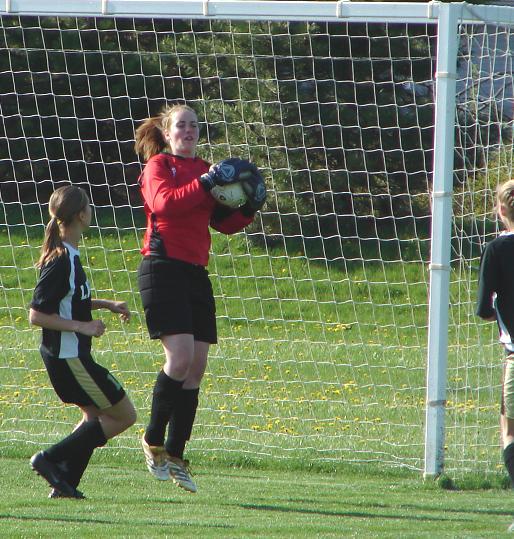 And the crowd went wild. She's amazing.