Joycie's last high school prom was yesterday evening. So many "last" things going on this year! She looked so beautiful in her fancy attire, like a Grecian princess.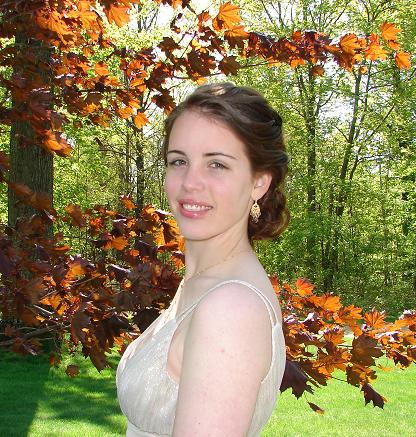 Thankfully, the injury to her face was hardly noticeable... if you didn't know it had happened, I don't think you would have noticed it.
Her prom date was a good friend of hers, Tom, and he looked very handsome in his fancy duds.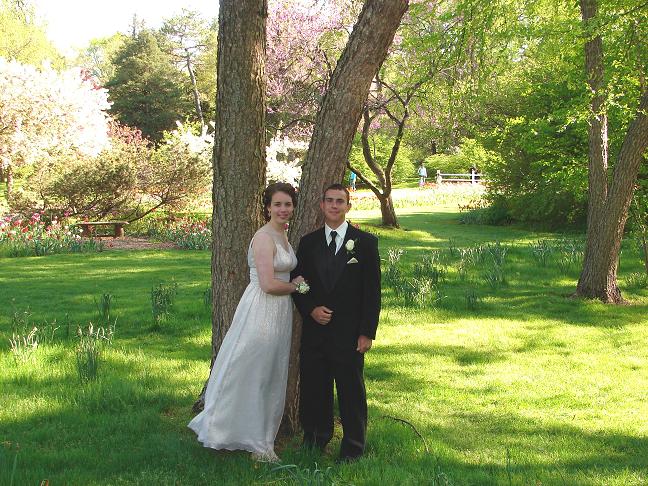 As tradition dictates, we all met up at the local formal gardens for photos. The kids all were in high spirits, and all were looking gorgeous. I took over 200 photos, and thank goodness for digital photography. I took quite a few candid shots, which was fun. Here are Joycie and Allison admiring each other's fake fingernails.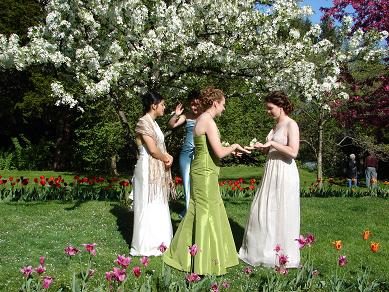 And the girls all tip-toeing through the tulips...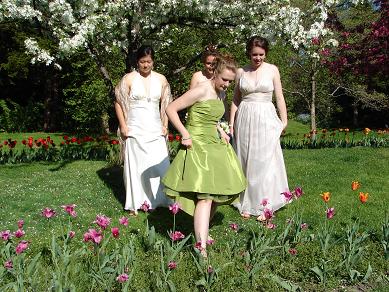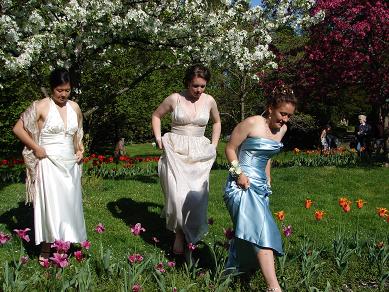 Joycie and Allison hamming it up for the camera.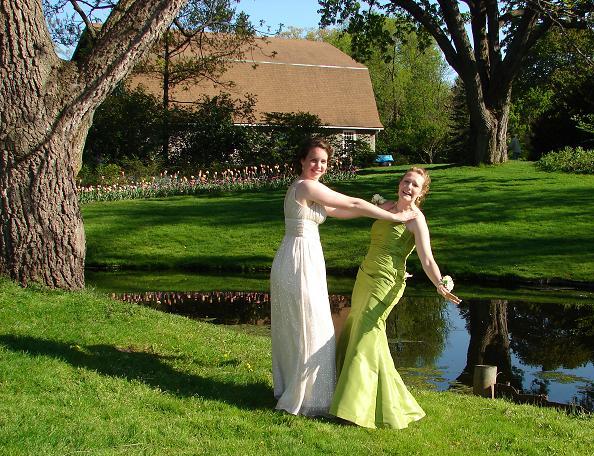 All the beautiful girls together in a beautiful setting.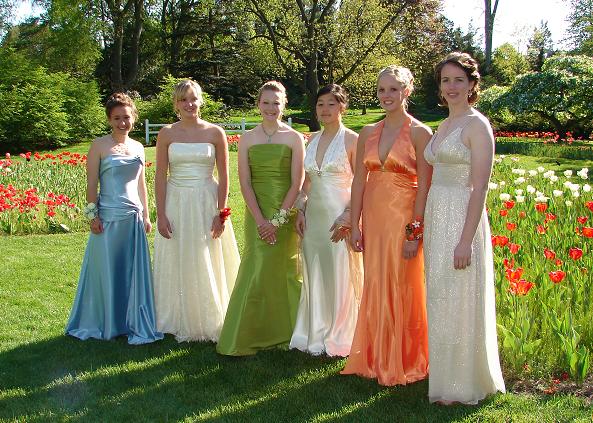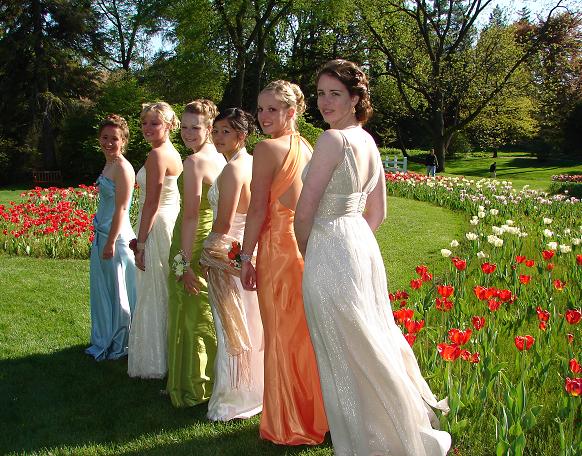 And a shot of the 4 of us, with Joycie looking extra fancy next to her blue-jeaned family.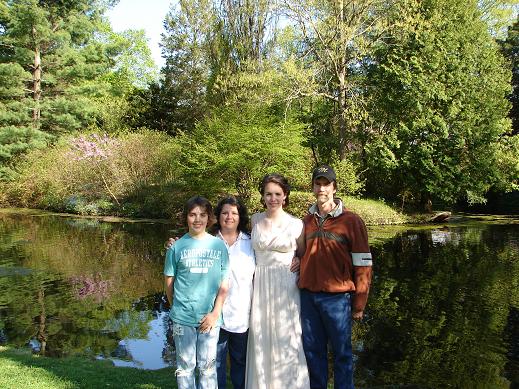 Joyce went to an after-prom-party and then stayed overnight at Kara's, along with Allison and Amanda. She just got home as I was typing this post, and she sure looks tired! She said she had a great time. I can't wait to hear all the details...