Sammy has been playing a lot of baseball lately, on his Little League team (Majors) and on a school intramural team. I figure it's time to post a photo or 2 of him in his baseball duds. I like best the uniform for the school league, because it reminds me of old-timey baseball.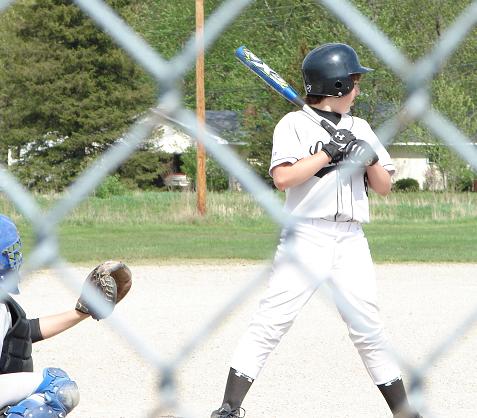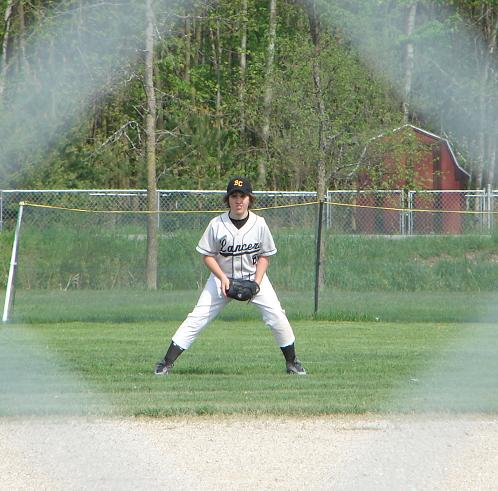 Joyce was at soccer practice... just watching since she can't play yet, and Kev was at work. Sammy was supposed to have a double-header at the school, but I took him out after the first game. Since the teams were put together basically for practice and learning, I didn't feel too bad. So much going on lately... I found I just could not sit there through one more game. Sammy, the sweetheart that he is, understood and even though he wanted to stay and play the next game, agreed to take off with me.
It was hot and sunny out, and shortly after we left the school, both of us were in pretty good spirits. Not really sure why... just relief, maybe. Sammy was on his new blue-covered Razr (he bought a gel-like cover thing for it the other day) and modeling his new shades from Aeropostale in goofy fashion for me.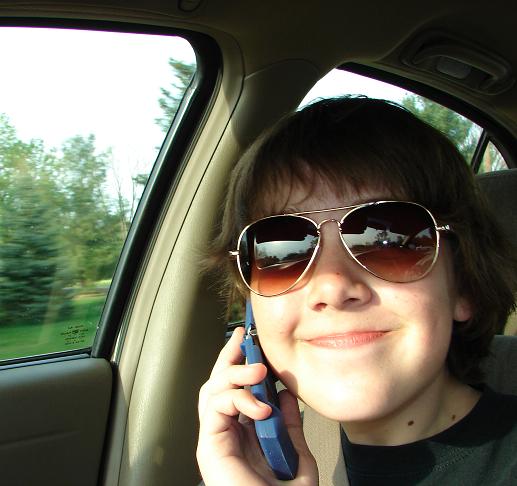 How can you not love that face?!
I told him I was gonna post that photo on my blog. I am sitting here wishing I could remember his reply... all I can remember is that it was really funny and I told him I was going to use it on my blog post with the photo... *sigh*
Seems that everyone gives me instructions (i.e., direct orders) on occasion not to post a particular photo on my blog. For the most part, I am compliant. Goofy photos are the ones I love best to look back over years later, and I sure don't want to stifle that because one of my loved ones is fearful of seeing it on my blog.
After I picked up our mail out of our mail box at the end of our long driveway, I ended up stopping in the driveway to read a letter about a small college scholarship Joyce received (yay, Joycie! proud of you!). Sammy & I had our windows down, and Sammy asked to sit up on his window... he gave the argument that he has
always
wanted to do that and has
never
been allowed. Which is true. And you would think that with the injuries Joycie has experienced lately, I wouldn't have let Sammy try something so obviously potentially dangerous. But I did.
Sammy's a big boy, physically, and he's smart. He held on tight, and I creeped along. He hammed it up for me for the camera, and he had a blast.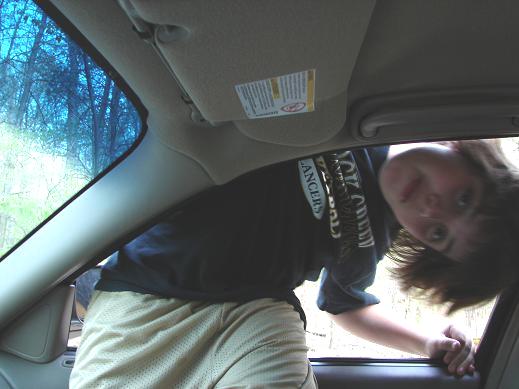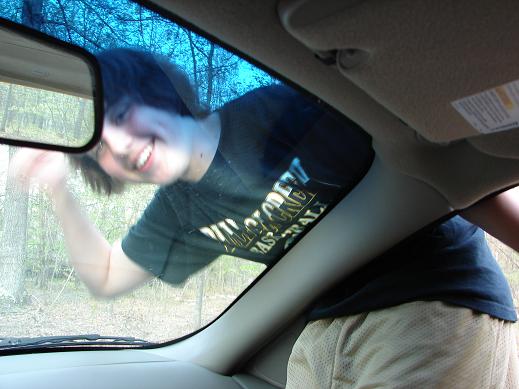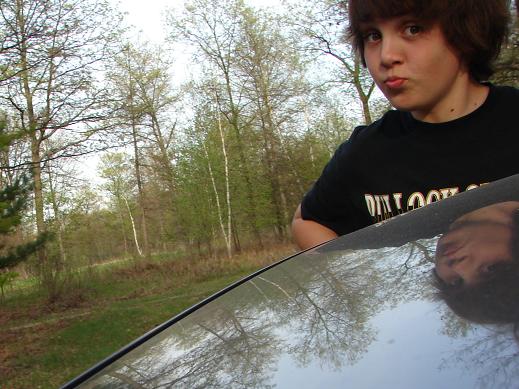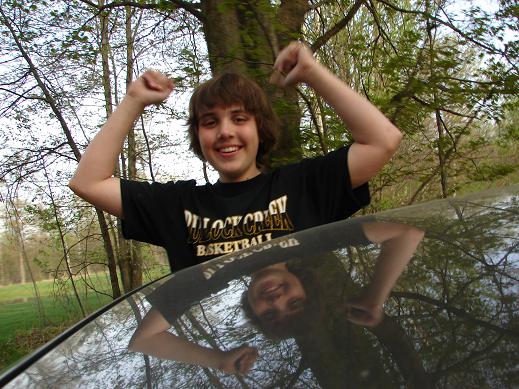 Out in the sticks, we knows how to live on the edge, man...