The other evening I was taking photos of birds at the feeder (I know! how unusual!), when a little drama played out in front of me. Once again, involving the old, married cardinal couple. Since my camera was at the ready (I know! how unusual!), I share it with you now...
So the gals are just eating and chatting, chatting and eating... nice evening for it...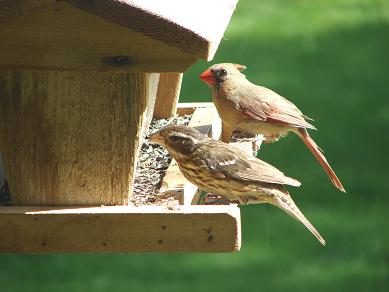 Hey, is she eavesdropping on us again? How rude...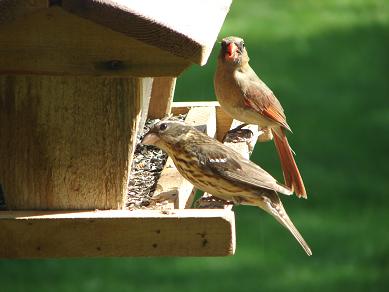 That's ok, I don't think she talks bird. So anyway...
[Then the cardinal gal's old man shows up.]
What the heck do you think you're doing? We're talkin' here... Beat it, buster!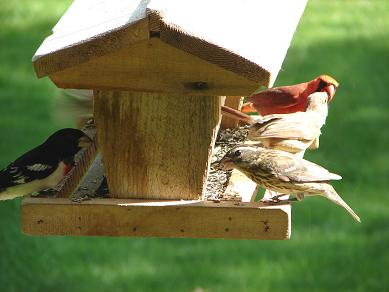 Harrumph! (that was the male)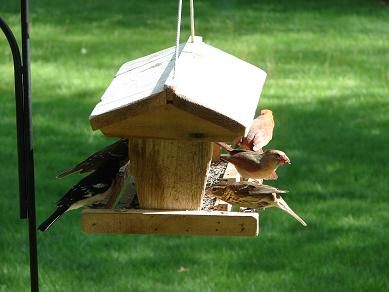 So the male moves to the other side of the feeder, and takes his anger out on his friend, the male grosbeak, who flies off...
Whatever, dude, it's your wife, not mine... good luck...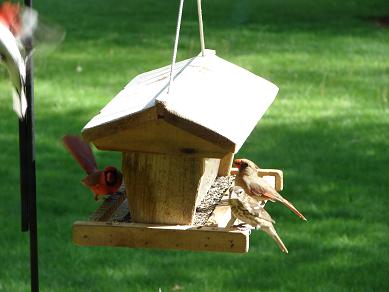 Hey, honey, I'm sorry, c'mon now...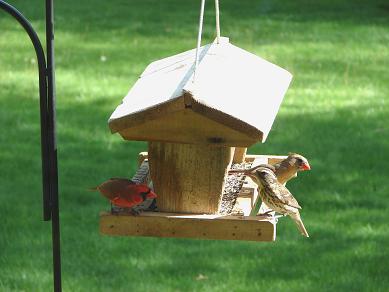 No answer from the wife. She asks her friend, is he still there?
Male gives up and flies off. Another female joins the gals group at the feeder...
I thought they'd never leave!