I have a room in our basement that's all mine. It's my "craft room" and where I do rubber stamping, make cards, do other crafts & wrap presents, and store STUFF, lots and lots of stuff. It's become the room to put stuff into when you don't know where else to put it. Earlier this year, on February 2nd to be exact, I took "before" photos so that when I got it all organized
again
, the photos would serve as a reminder to not let it get out of control
again
.
Before: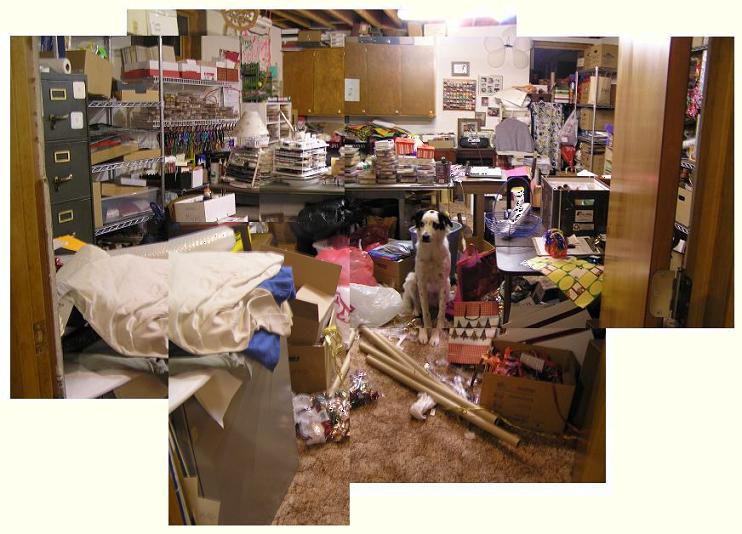 I have not yet, not since early February, been able to take my "after" photo! And my room looks much worse now than those before photos. I can hardly walk into it, and there sure isn't any room for Reilly in there now. Where the hell does the time go?
I went downstairs earlier this evening with the intent to do laundry and work on organizing my room. I ended up sorting through 3 laundry baskets of Joycie's clothes that she had designated as no longer wanting for a variety of reasons. I did manage to salvage several pieces, like a half dozen pair of nearly new bluejeans that do kinda sorta fit her. And once that big event was over, all my energy for organizing my room had evaporated.
I always have a good reason!