Since Kev had to work the weekend, Joycie, Sammy & I went out to dinner yesterday without him. We went to a nearby town to this small restaurant that serves authentic Mexican food. Well, as authentic as you're gonna get in these parts...
It's great food, and we had a fun time. We got the waiter to take our picture.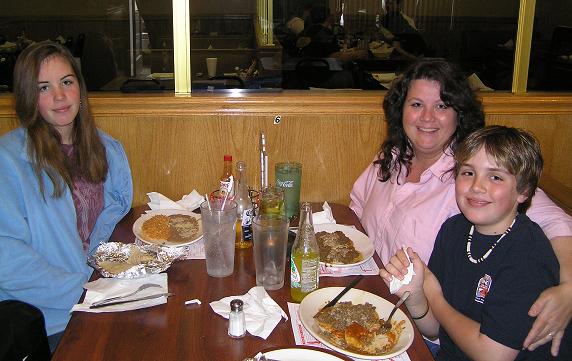 I had tried taking Joycie's picture, but she wasn't being very cooperative.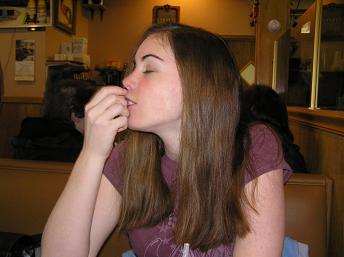 Sammy & I enjoyed their authentic Mexican beverages...
This is Sammy with pineapple pop from Mexico...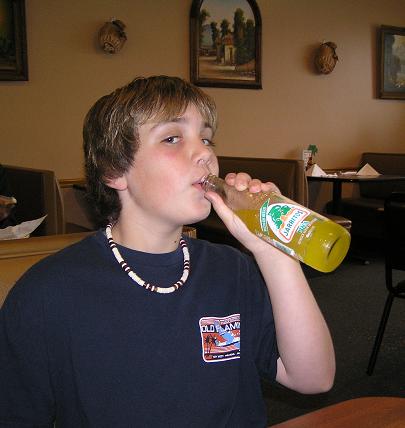 and my luscious beverage...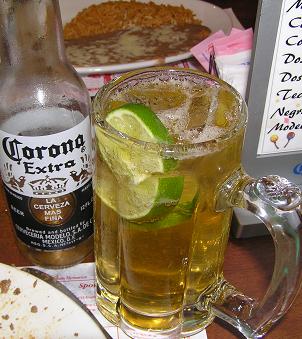 And we enjoyed their authentic, "homemade" flan...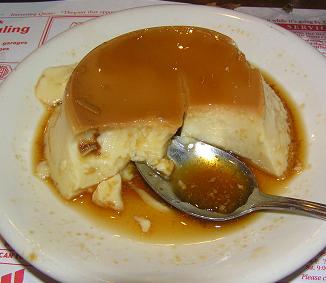 It's a real small place, and very homey. There weren't that many other diners in there, and no one minded that we were taking photos throughout our dinner. They didn't seem to mind all the noise we were making, either... we were laughing a lot.
There are always a lot of cheesy decorations in there, the kind of stuff you would find for sale to tourists on border towns, like blankets, paintings, cheap pottery, sun faces, that kind of stuff. Lots of beer advertising decorations. They still have the Corona "countdown to New Year's" thing up... though it's not counting down. Their TV is always set to a Spanish station, though the volume is usually too low to hear (not that I understand Spanish anyway). Sometimes whatever is on the TV is freaky weird. Sammy likes that. Sometimes it's Spanish music videos, which Sammy really likes. Joycie thinks they have the best soft tacos anywhere, and that's what she always orders. I guess we all pretty much order the same thing. Mostly, we fill up on their chips and salsa, both of which they make right there... the chips are usually warm still & the salsa is premo. Mmmm... We took to-go boxes home for Kev, along with his very own flan. He took it all in today for his lunch.
Yesterday, all 3 of us were in pretty good moods. Dinner was fun. Missed Kev, though. Anyway, we're doing our official family celebration of Mother's Day sometime this week, including shopping for my new camera.
We had planned to stop by to see my Momma on our way home from town, but Joycie didn't feel well, so we had to go straight home... so we'll celebrate Mother's Day with Mom this week sometime, too... it's the Extended Version of Mother's Day!