Joycie has become a member of the National Honor Society, and the induction ceremony was this past week.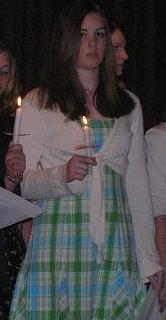 Joycie looks so solemn. The ceremony was nice... all the new inductees were called one at a time, handed a certificate and a lit candle. They then proceeded to the 3 rows of chairs on the stage set up for them. I admit I had a moment of fear due to the open flame... but all was fine. It was a pretty site. I took so many photos, but most of them turned out like this: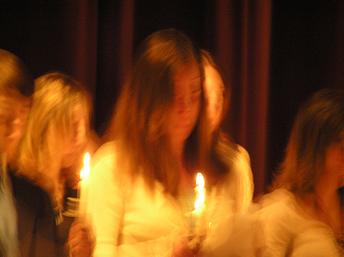 (I'm fed up with my old camera... I am totally getting a new one for my mother's day gift.)
We're proud of our family's NHS member... what a girl!