My birthday was this past Sunday, and I had a great birthday. It started out with my son making coffee for me. Can't get a better start to a day than that!
Kev took 4 hours of vacation, so he didn't have to go into work until 11:30pm, so we got to spend the evening together. Went and had some crab legs for dinner, then to a Cold Stone Creamery for dessert. OMG, that place is heaven.
Joyce went shopping with her Aunt Janet mid-day, Kev slept and Sammy & I went over to my folks' and had a golf cart ride. It was beautiful outside. We drove down by the river, which is super high. Sammy did the first thing every kid does... he threw sticks into the river.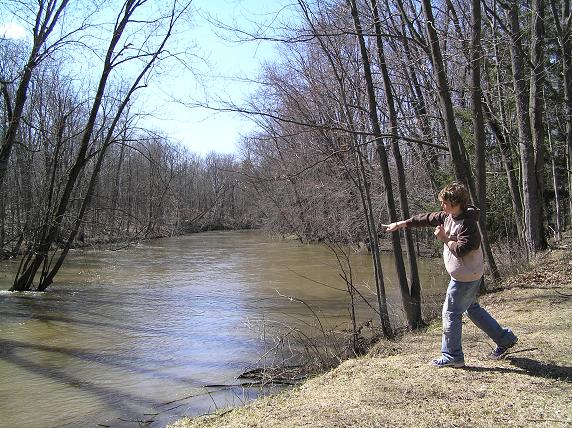 My Mom and Dad gave me a study bible for my birthday. It's very interesting. There are maps and explanations in today's language, easy to understand and to relate to. Like this page about Mary, sister of Lazarus.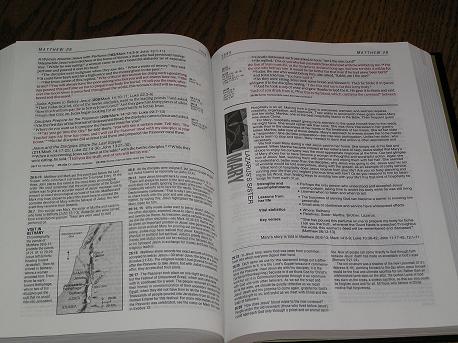 It says that Mary would rather talk than cook (for example, basically she was more of a social butterfly than a worker), and that she had to learn that action is often appropriate and necessary. Hmmm.... I know people like that!
And then, flipping through it, (should one "flip" through a bible?? oh, sure!) I came to this page: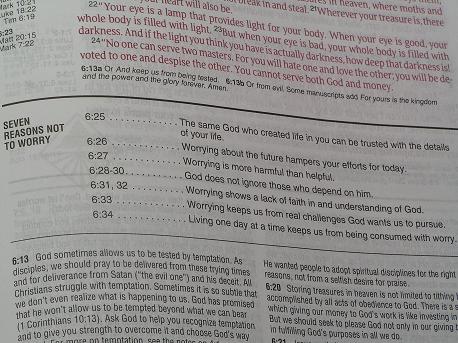 And to take this photo, I just flipped through it again and bingo! right to this page. Maybe it's a message... since I'm the queen of worryworts, I got a chuckle out of this.
Kev, Joycie and Sammy got me some super nice gifts, and this one is awesome: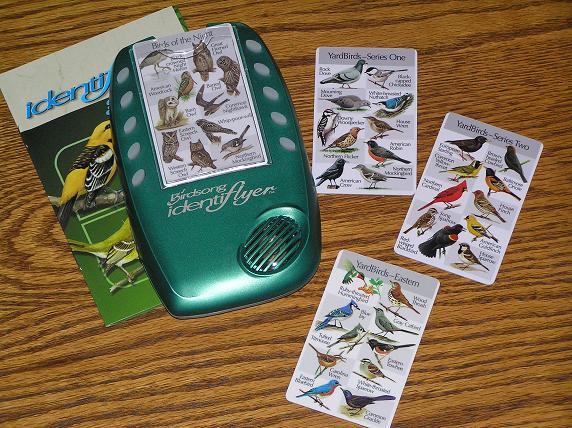 You put the card into it and push the corresponding button, and it plays the bird's song. They got it for me at a Wildbirds Unltd. shop, and the woman said she has a friend that uses the "Birds of the Night" card to call in owls while she sits on her porch. Cool!
My family was very generous to me on my birthday!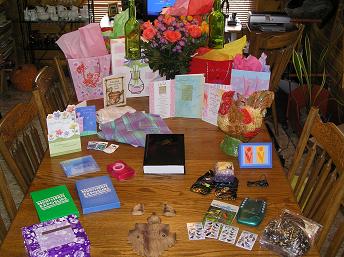 They know me well. Did I have a happy birthday?? Oh, yeah, baby!