We started out to just give him the usual* blonde highlights, but it's such a hassle to pull all those little bits of hair through that cap, and it hurts, too. So we ditched the cap and did the whole head! Whoo hoo!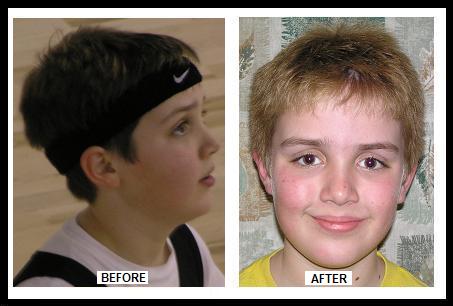 Now, on Spring Break, I'm sure my blonde boy will have more fun!
*Sam has been wanting "stuff" done to his hair since 1st grade. Not sure where he gets that from! We used to do colorful gel spiky hair, then we did the butch-almost-bald look, then lately we've been doing blonde highlights just to the top of his head. He's my fashion boy!