This is Sammy, The Very Happy Boy...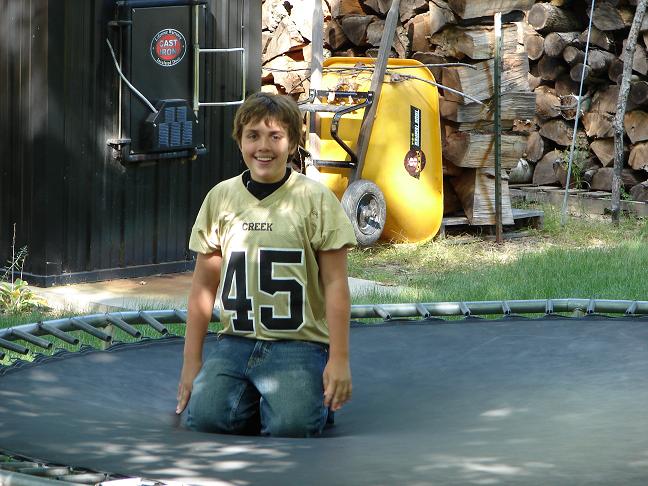 because Auntie Kathy gave him their trampoline...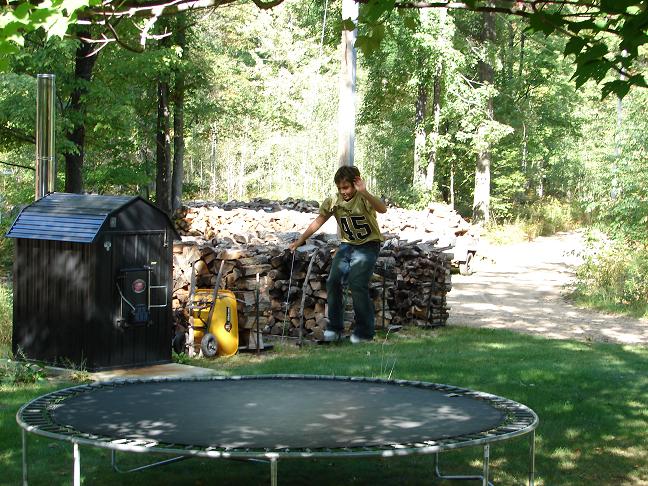 Yay, Aunt Kathy!
That boy has been obsessed with his cousins' trampoline, and Kathy figured that since both Michelle and Michael rarely use it anymore, having grown out of it, that Sammy was "the perfect age to enjoy it." So now it sits at our house, where many, many happy bouncing times are planned for the future.