A couple of weeks ago, Sammy took my camera outside with him and took a zillion and one photos. (Guess the apple doesn't fall far from
that
tree, huh...)
Here are some of his shots...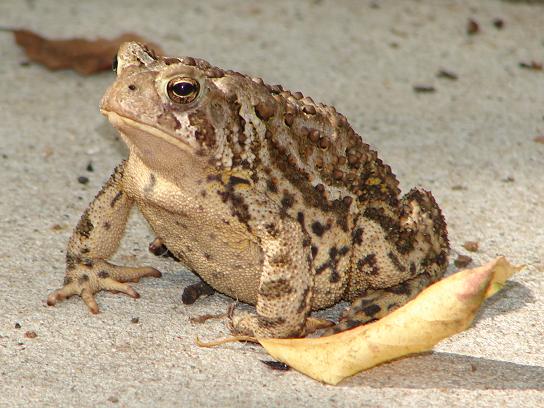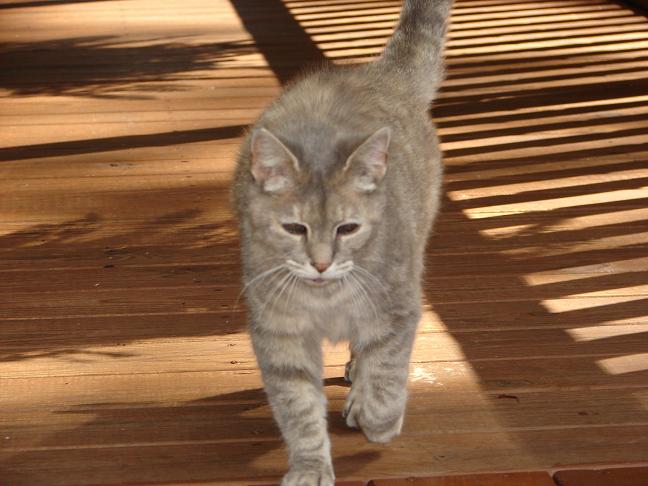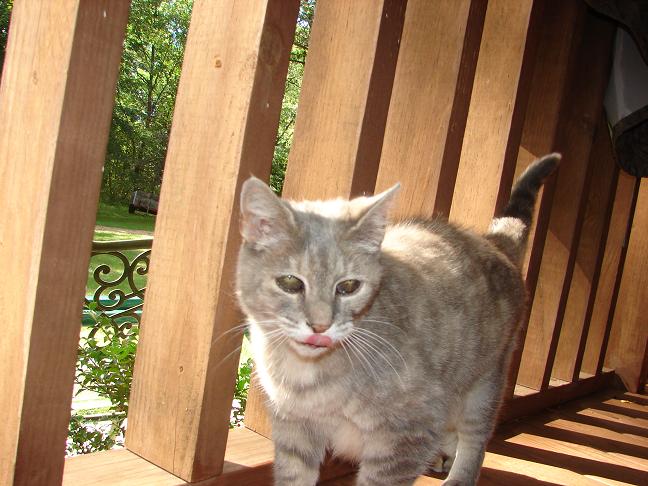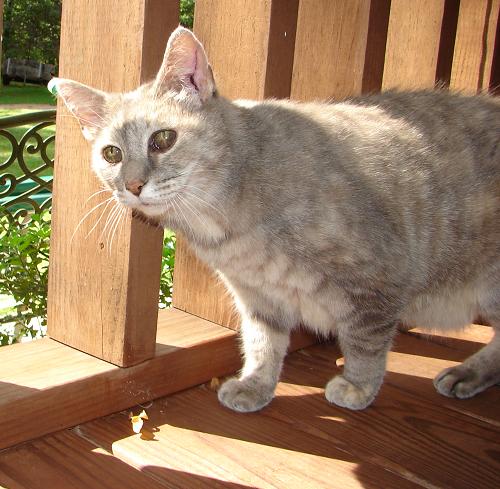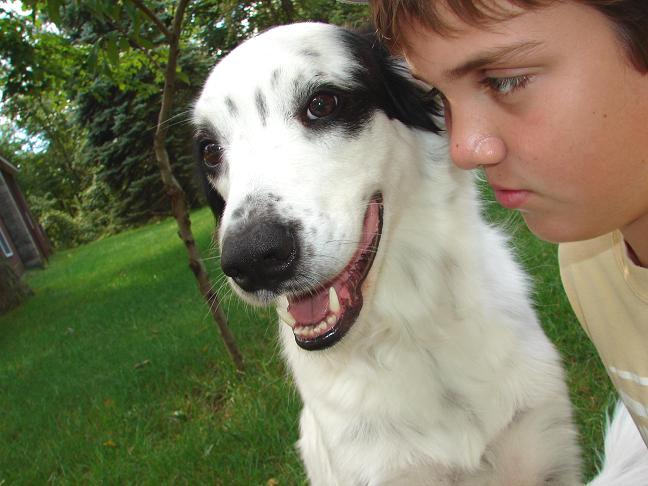 I love the photos he took of Frankie, our old gray cat. For some reason, she's been so affectionate with Sammy...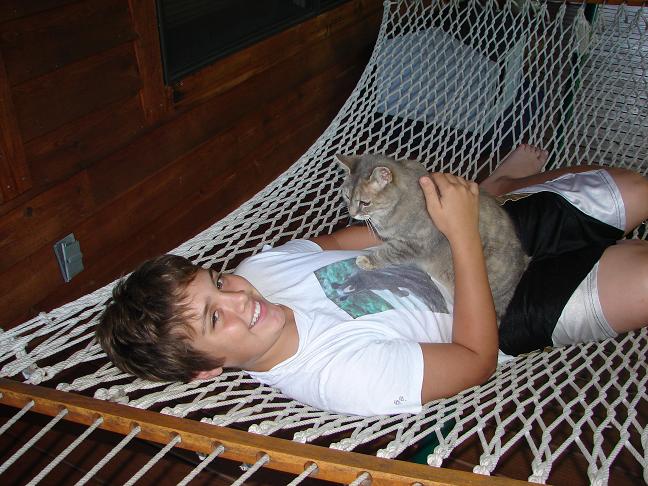 She's not usually that way, and what this photo doesn't show is that she was purring to beat the band... another thing she doesn't usually do. My boy has a way with females, that's for sure!