Joyce looked beautiful in her dress. Before Kev went out bowhunting, I got this photo of him and Kevin, Jr.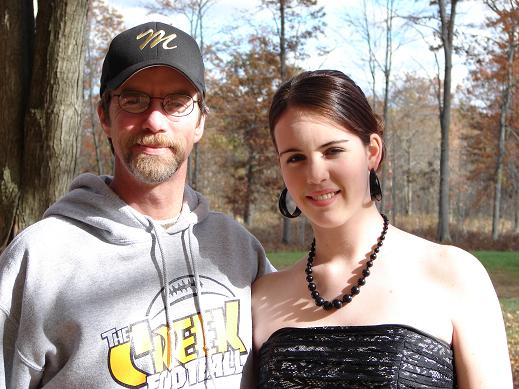 Then we went over to my Mom and Dad's so Joycie could show them her spiffy duds. Mom had a very, very rough week - she had emergency gall bladder surgery, so Joycie went to her. Mom is doing so good... she is one tough cookie. We took some photos out by one of their beautiful blue spruce trees, with the flaming red burning bush.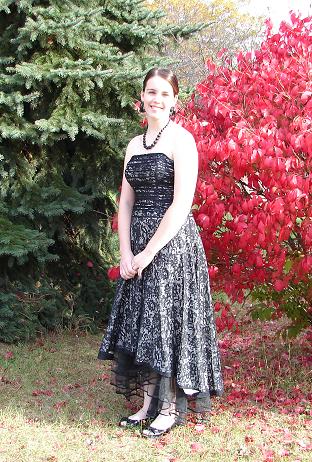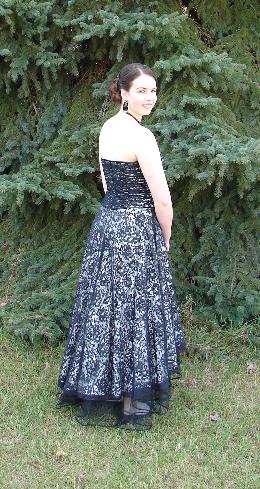 Then Aunt Kathy told her to push it out, and I caught this saucy photo of my beautiful girl.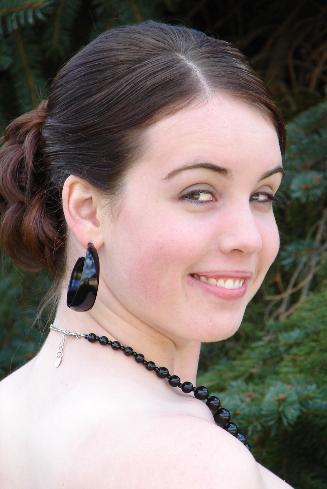 Then over to a friend's house where the whole gang and then some met for photos. There was about 15 girls there, and probably 8 or 9 boys, not all the girls had dates, including Joycie, which is always the way it is. They sure have fun. This is Joycie with her close friends Allison, Kara (Homecoming Queen) and Amanda.