I mentioned a while back about a
celebratory evening
...
This is the reason for celebration...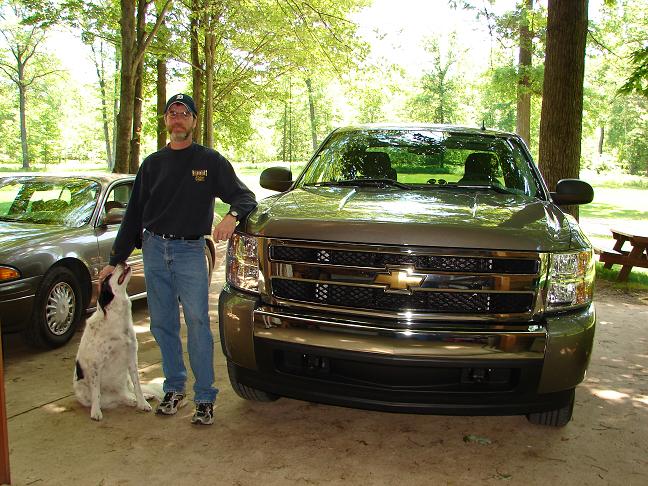 Kev traded in his 1999 Silverado for a new one, and this new truck is what's called a "work truck." That means is doesn't have many frills on it.
It's a shade of gray, like his last truck, but a lighter shade... isn't it pretty?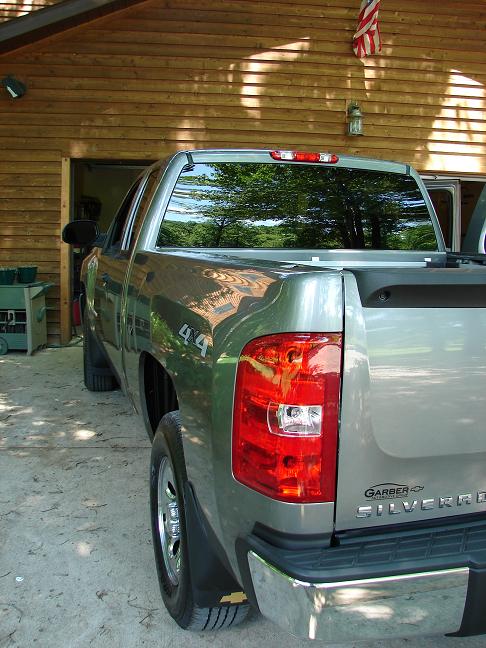 It's a short box with a back seat, and this one has 2 doors on both sides (our 1999 didn't have a 2nd door on the driver's side), and the 2nd doors open all the way out, very handy...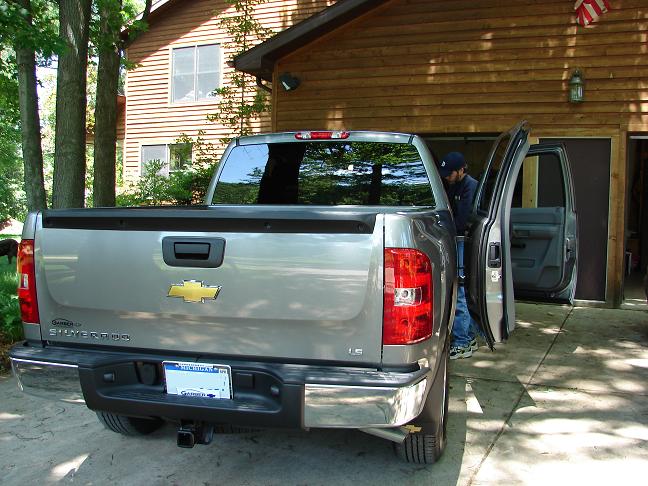 Inside it's pretty simple upholstery, which actually I find I like much better, and simple vinyl flooring, but there are 2 glove boxes, and it does have air conditioning and a killer radio/CD player. It came with 3 months free of XM radio (which is how Joycie got the idea to con me outta XM) and also a test drive of OnStar. The seat divider is pretty simple; it doesn't open up, one of the no-frills work truck features...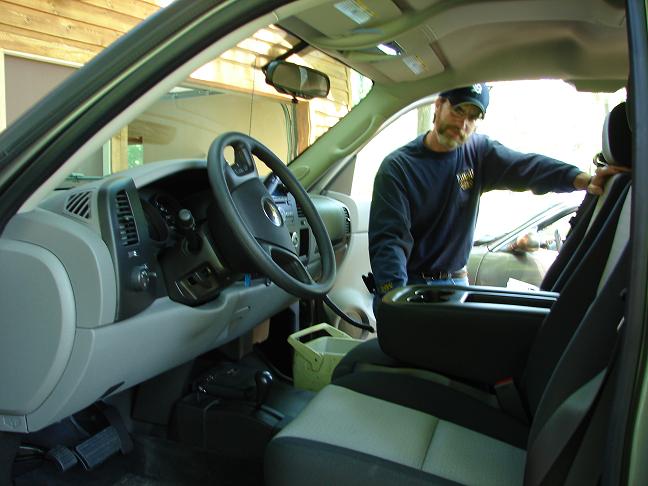 And... no keyless entry, so we have to manually lock the doors... we have to push the lock down, ourselves! pushing that little plastic thing! can you imagine?!!... wait, there's more... no power windows; we have to roll 'em up and down using a handle...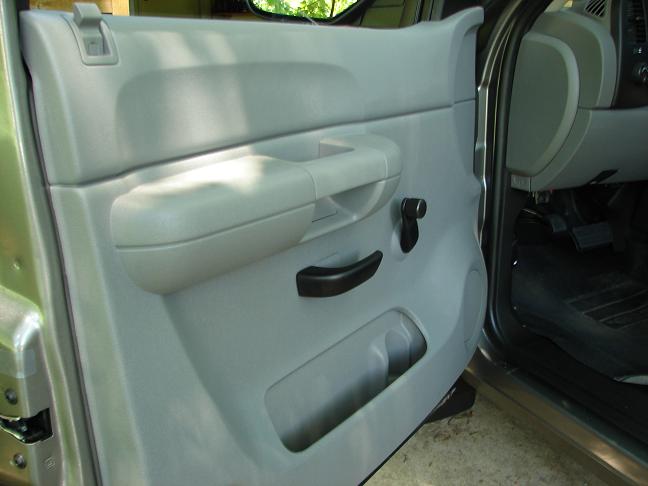 Yes, kids, that black thing on the door with the round end... that's a manual handle one turns to roll the truck window up and down. I bet you've never seen one of those before, huh.
The back seat is quite comfortable. I wouldn't want to take a long road trip riding back there, but it's comfy enough. Especially for people whose asses are lower to the ground than some, like myself... not a whole lotta leg room, but plenty for me.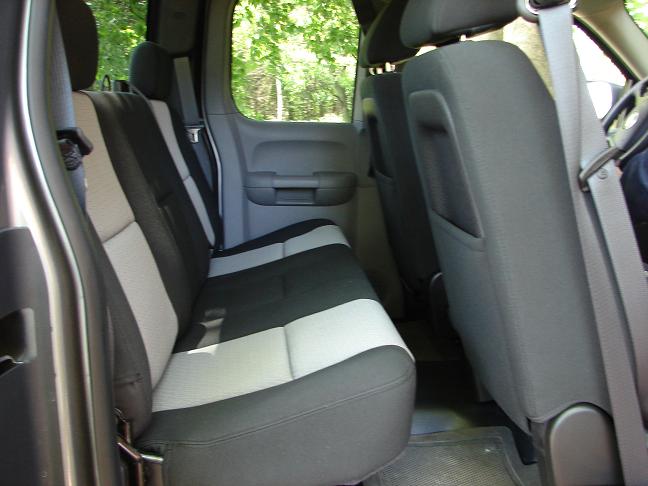 Now that Joyce has an XM radio contract for 3 years, Kev can get it at a super reduced price on the family plan, but he's still not decided whether or not to keep it. He's got a lot of nice CD's and is used to listening to them... like this mix Joycie made for him...
All in all, Kevin got a super duper excellent deal on the new truck. Our 1999 truck had some body work that needed done and some other stuff... so instead of sticking a few grand into that, he got this gorgeous "no frills" work truck. Kev did a lot of research, as is his routine, and we were beyond thrilled with the deal he ended up with. Also, he has a friend who owns a business of the spray-on truck bed liners, so he got a great deal on that, too. Good job, Kev! And he looks pretty darn good driving his beautiful new pickup...