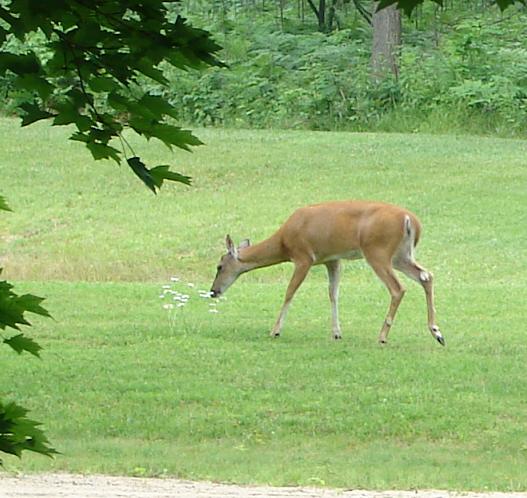 Kev knows daisies are my favorite flowers, and he leaves this bunch for me when he mows the lawn. When I sit at my computer, I can see them.
When Kev and I were married, way back on April 2, 1983, we had 2 huge vases of daisies at the church... one on each side up in the back at the alter...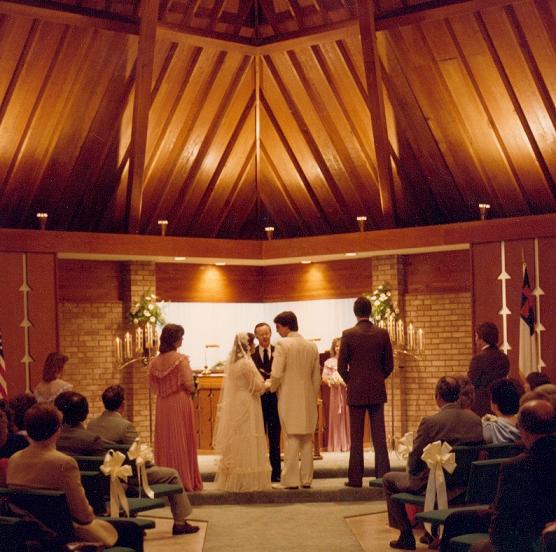 I still have those vases. And the man...