Thursday morning, I saw the doe and her twin fawns on our front lawn. Kevin and I have seen them before... one morning we watched the fawns race around the edge of the pond, going along the long south side around to the west, stopping, turning around and racing back to their momma, who was eating at the corn feeder Kev has out on the east side of the pond. It was really cool... we watched them for quite a while, and those 2 little fawns were really moving fast. Back and forth, back and forth. I wanted to get some photos, but I couldn't find my camera... turns out Sammy had it up in his bedroom. Grrr...
I took this shot of one of the fawns and the doe eating away at our too-well-pruned forsythia bush (Kev and I chopped away at that thing earlier this Spring, and we got a little heavy-handed and did an awful job of it).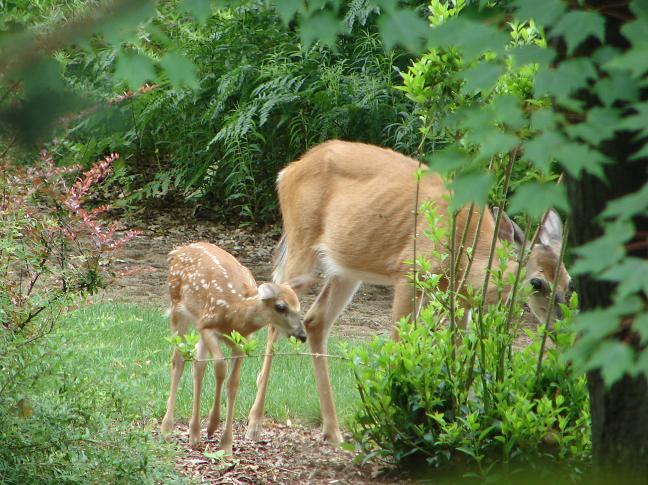 Look at the ribs on the doe. Feeding twins must not be easy on her. I let them fill up as much as they wanted on the forsythia. Poor momma.
Then yesterday morning, there was a doe out by the pond...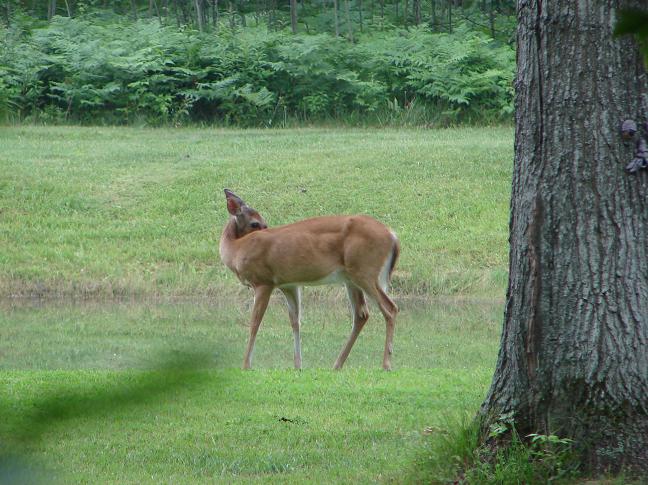 At first I thought it was the doe with twins, but then I realized she's a little too well fed. Then I noticed a second doe...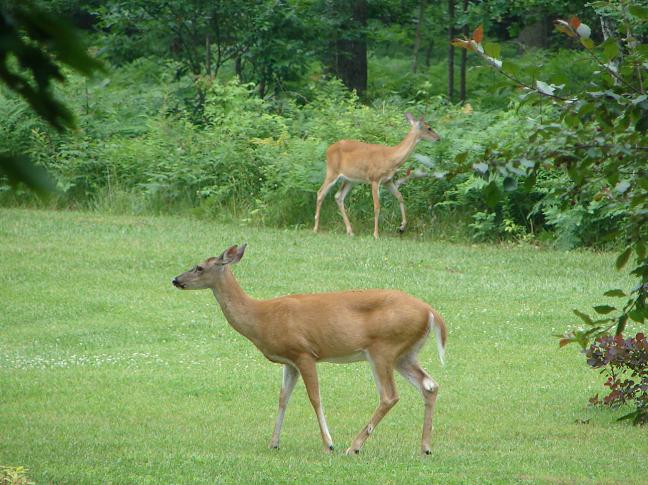 And then a third deer...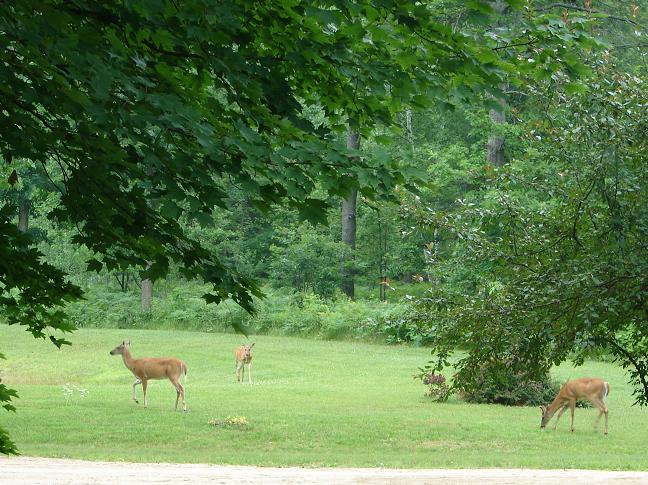 and then I was all "What?!!!"....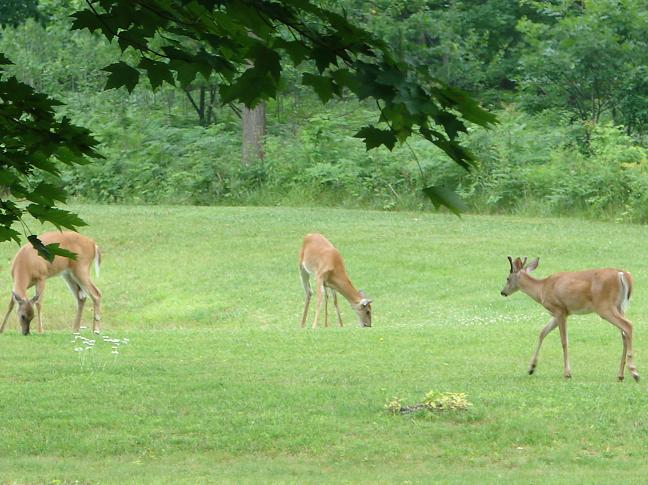 Yep, a buck in velvet. Awesome. I didn't tell Kev about it, just showed him a slideshow of the photos I've been taking... and you should have seen him sit up and take notice when the photo of this little buck showed up on the slideshow... Kev was pretty happy about that.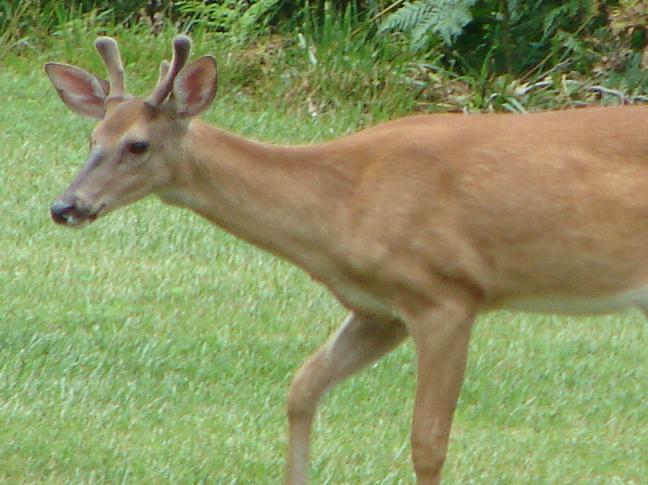 Another thing that made Kev happy yesterday was that I was able to report that Baltimore Orioles have finally found our Oriole feeder. They're very shy, though, and this is the best photo I got, after the pair, male & female, flew up into a nearby maple tree.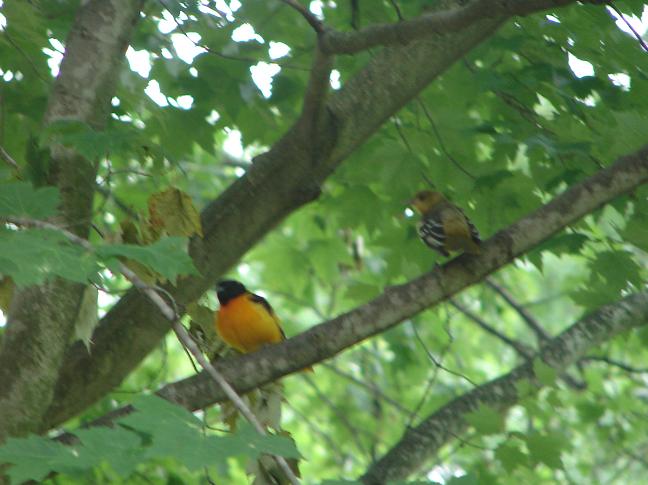 Beautiful birds. Kev and I were both happy to see a pair, because that might mean a nest and babies. Yay!