Here's a photo of this finished
pot of Sammy's
: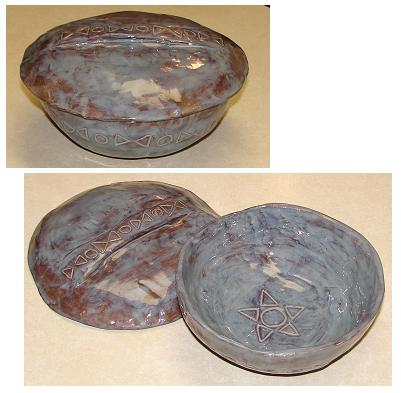 It turned out real pretty. I love how Sam has decided to use his bowl: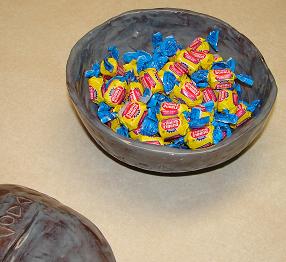 The boy has a passion for blowing bubbles now, since his friend, Zack, taught him how this summer.
Here is a photo of Sammy's first 2 thrown pots. The small, reddish one is his first ever pot made on the wheel, and he gave it to me. I love it.
Both pots are small, and they look pretty darn good for a first effort at the wheel! Sam has made 3 more pots since then, and he's improving with each pot. Football practice has really interfered with pottery time, so he hasn't been at pottery for a couple of weeks. We'll just have to see how things go... Sammy may have to take a hiatus from the wheel until next summer.