Back in early June, I first
met
Lauren Raine at Space Studios. Lauren is one of the artists who has received a fellowship this summer, and so she is in town working on a project. This is Lauren, and she is very interesting person.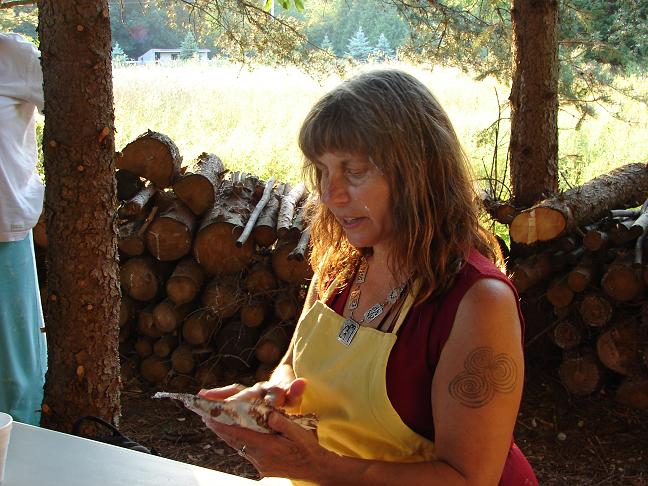 She's very talented, very smart, and... well, let's just say that she is not the type of person I would generally meet in our town... and that is totally a complement. Here's a clue... this is the back view of Lauren's vehicle: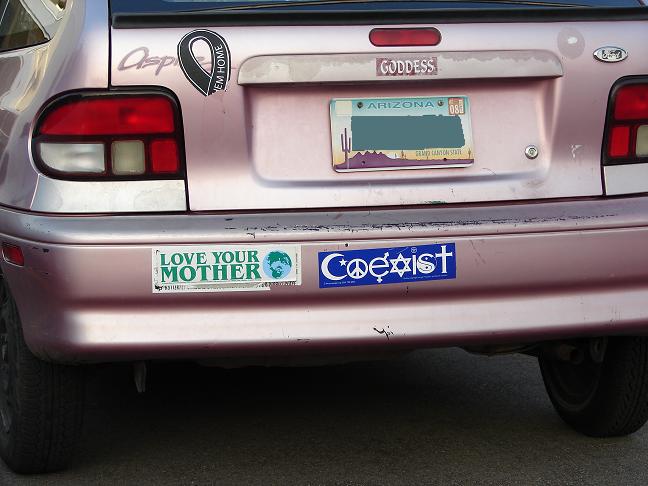 Lauren has been writing a blog during her project, and you can read it
here
. Specifically, she organized a
community arts project
, and myself, Sammy and my nephew, Michael, are participating. This past Monday, we went to Space Studios and had molds made of our faces and a hand. This is me being the guinea pig of the group, having Lauren do my face first to show everyone how to do it.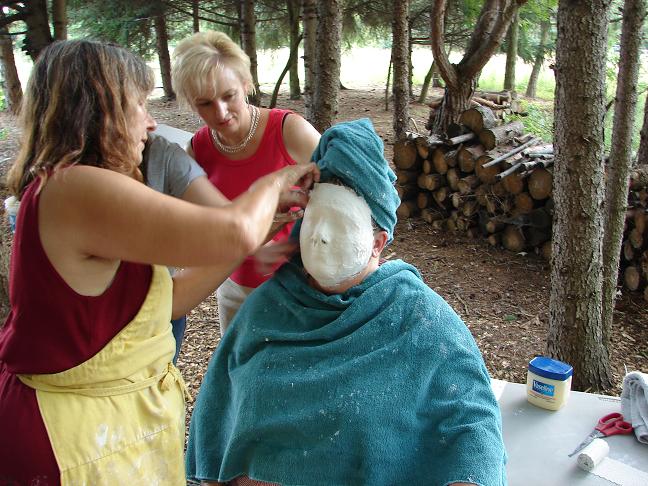 It is just strips of plaster tape, such as for casts, smoothed on over your vaseline-covered face. The nostrils are left open. It actually felt quite good, and since I arrived there with a bad headache, it felt especially good. Like a facial massage.
Then I did Sammy's face.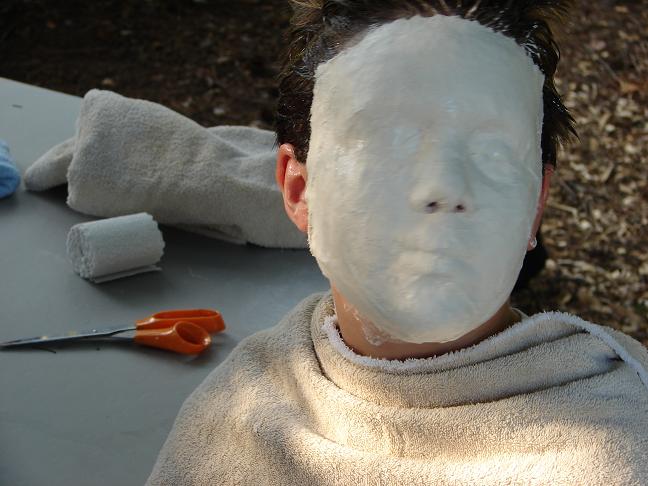 And since Michael had a senior photo shoot scheduled for Tuesday, we passed on doing his face and did only his hand Monday evening. But then Mike and I went back to Space Studios Tuesday evening and did his face.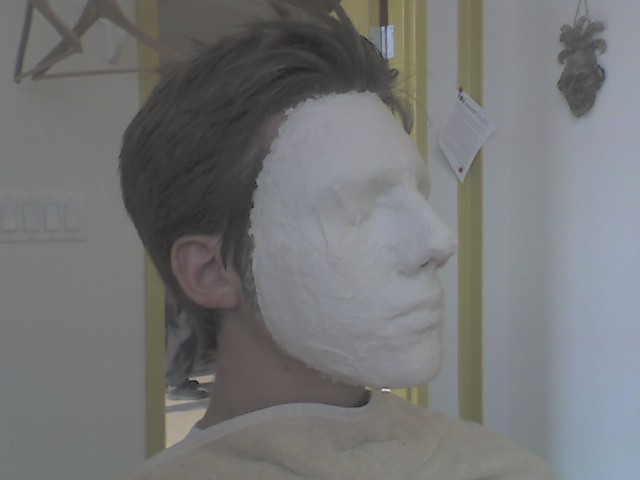 We all meet again next Monday evening for the 2nd and final portion of this project. I believe we will get to see Lauren's finished pieces of our faces and hands, and we will do the "prayer ties" part... which is still causing me somewhat minor bewilderment. We are to arrive on Monday with our "prayer" which can be pretty much anything we interpret it to be... keeping in mind the theme of this project, which is "connectivity" (and that is my one-word summation). It can be our own words, or a quote, or a passage from a poem or book, or song lyrics, whatever. I've been leaning towards a quote from the 1991 "Rugrats" movie, when Tommy says, "Hang on to your diapies, babies, we're goin' in." I love that quote, and I use it pretty often. Have done since the movie, so that's, um... holy cow, about 16 years now. But think about it... that's life, isn't it? Hang on... and we're all in it together. But even though I like that quote, I don't think it's "serious" enough for this arts project. I kinda feel like if I were to use it, I would somehow let Lauren down... but I can't really say I know her well enough to be sure. I'm still thinking on it. I also know that neither Sammy nor Michael have written theirs... so Monday evening should be interesting.