I went over and visited Joycie this past Wednesday evening, and we did a little more shopping for her apartment, and then we went out to dinner together at a nice local Chinese place... where they make great crab rangoon.
We got a curtain for her bedroom window, since the blinds let in so much light. It's a gold velvet, and it's very pretty. We also bought 4 nice "bungee" folding chairs and 2 folding side tables for their balcony. There will be lots of nice days ahead for the girls to enjoy some time out on their balcony.
Here are some pics of Joycie's bedroom...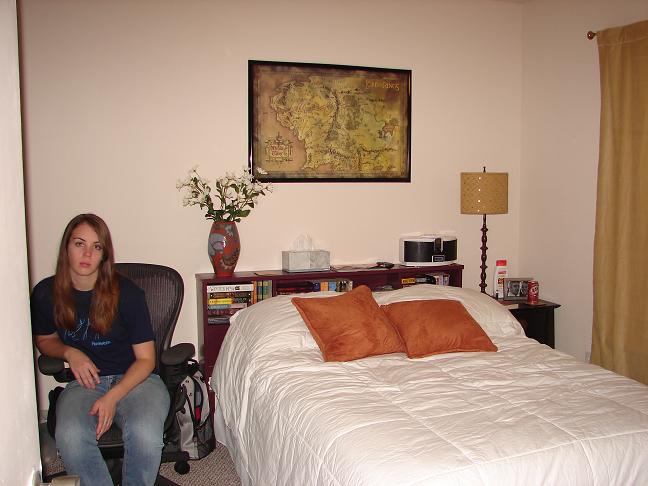 She is sitting at her desk, which is set into a small alcove. The room is about half the size of her bedroom at home, but there seems to be plenty of room for everything she needs in there.
This is the view she sees from the desk or the bed...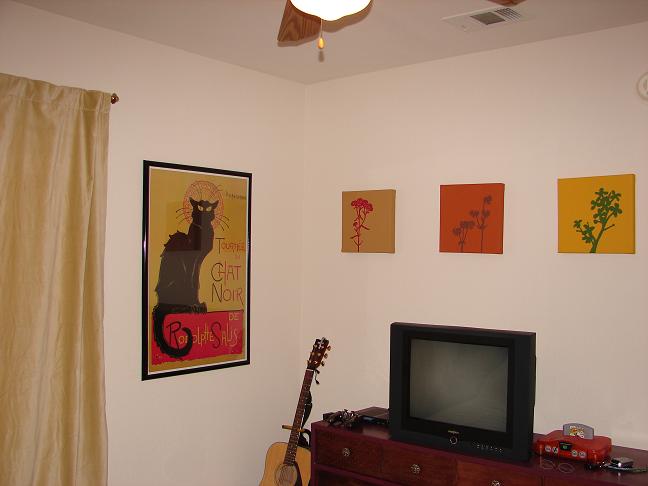 The poster is one she bought this past summer, and she and I made the 3 glicee-like prints (though we painted them using acrylic paints, from photos Joyce and I took). And there's her lovely new TV, can't live without those. I think each of the 4 girls has a TV in their bedroom, plus the twins bought a large one for the living room. 5 TV's in that apartment...
This is a shot of Joycie putting up the curtain rod... and putting yet another hole in the wall of that apartment. We'll have to do a lot of patching at some point in the future when the girls move out.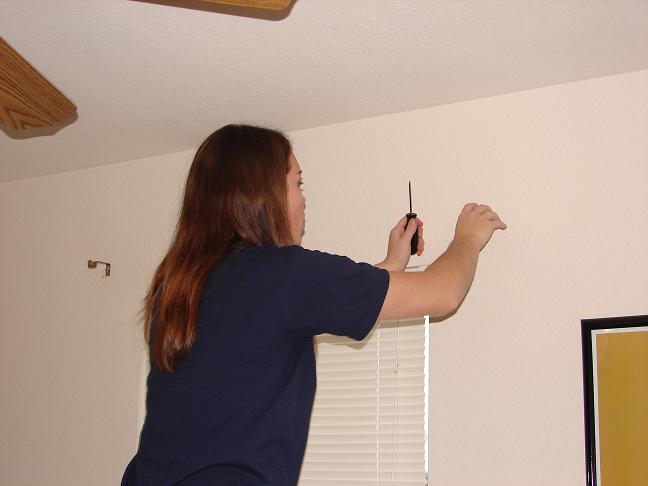 I like Joyce's bedroom, she has a nice style. The things she has chosen and the colors make it a very warm and inviting place. I'm so glad she's enjoying this phase, and I'm very proud of her.
But, damn! I miss her.