We've gotten some more interesting photos from the game camera
Kev set up on the deer carcasses out back
.
This photo surprised us... we were like, whoa, what's that?...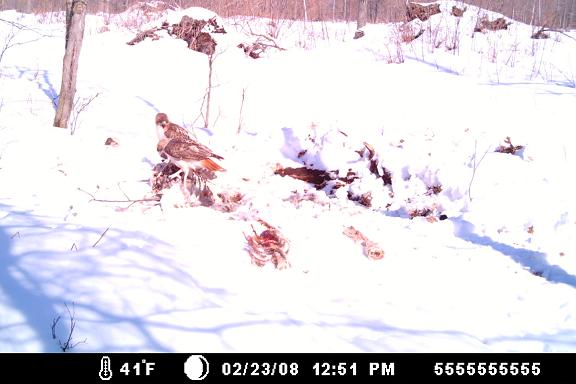 Two hawks! Awesome.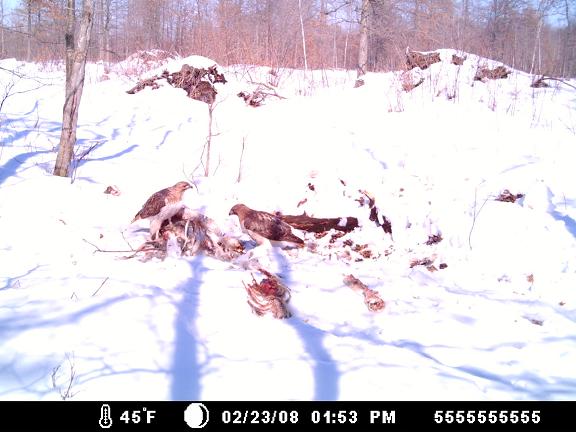 Then it seemed like everything started to appear in pairs, like these crows again...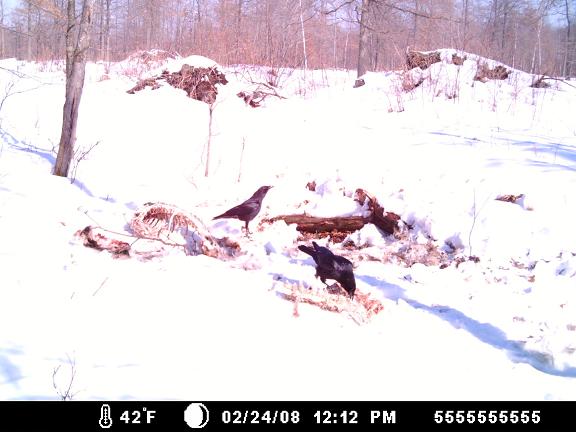 And these raccoons...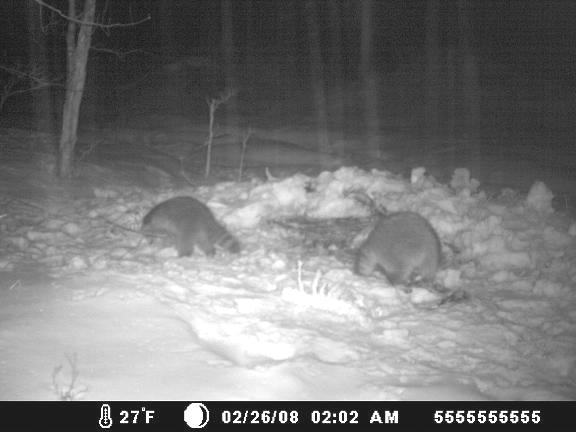 So we were hoping for it... and yes! a pair of coyotes...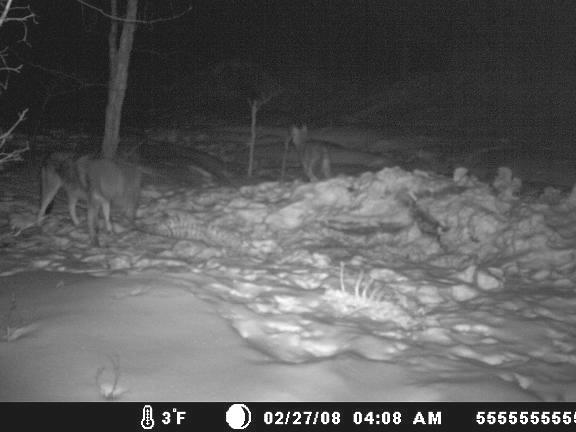 That is the only photo we have out of a few hundred that shows 2 coyotes; all other coyote photos show only 1 of them. So... there is more than one out there. I mean, you have to figure where there is one coyote, there's another... I read recently that they usually hunt in pairs. We hear them frequently, and there sure are a lot more than a couple of them out there calling to each other, howling and yipping.
It was also pretty cool that we finally got a non-blurry shot of a coyote's face and head. Not that you can see it in any great detail, but you can see the face...