Today is my Dad's 78th birthday. I took this photo of Dad and my nephew, James, yesterday, when they were hamming it up for the camera for me...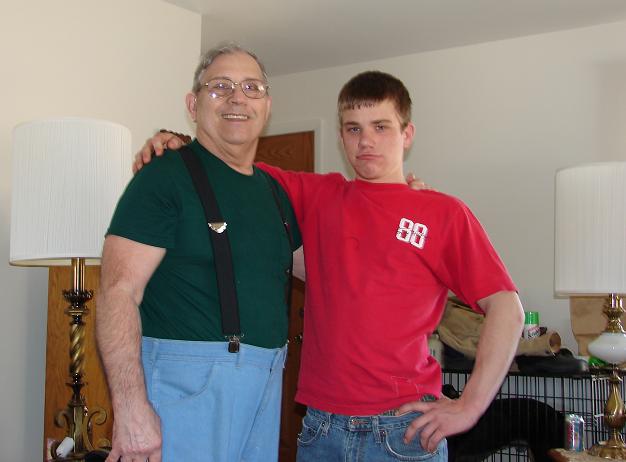 James, Sr. and James, III. Cuties, both.
And here's James, Jr... Jim and Sue holding a jug of maple syrup they've made. They brought some up for all of us, and it's good!!!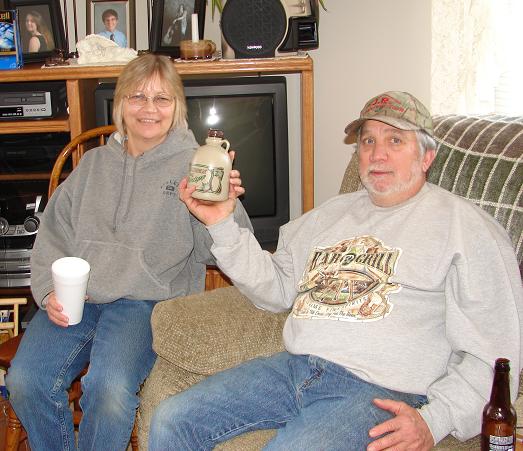 Joycie and Mike made it safely to the Detroit airport this afternoon, and then early this evening, they landed safely in Florida. Mike's grampa and gramma have probably already picked them up at the airport there. I've asked Joycie to send me pic messages from her cell phone each day, and today she sent sent me one while they were driving down to Detroit... she's wearing one of Mike's hats that she's taking down for when they go fishing...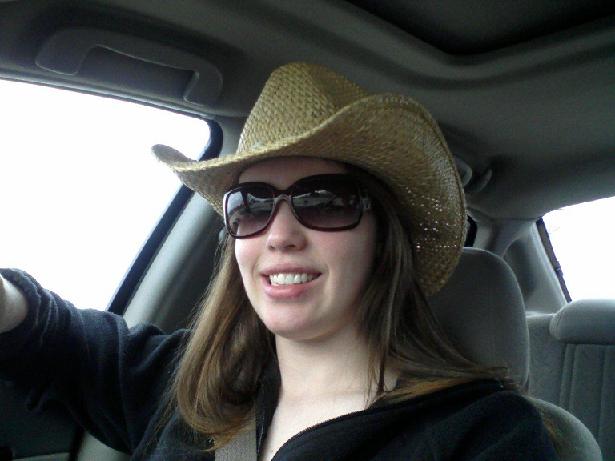 My gorgeous gal!