Yesterday evening, my sister, Janet, had the family over to her house to celebrate some family birthdays. Primarily, of course, her grandson, Rogan's 5th birthday. Also her 2 daughters, Susan & Sara, and her hubby, my brother-in-law, Bob's. All 4 birthdays occurring within a 3-week period. Now, that's good planning.
Here's Rogan enjoying being sung to (& no, Great-Uncle Bob did not start the "Happy Birthday" song off, even though at least 3 family members made the suggestion)...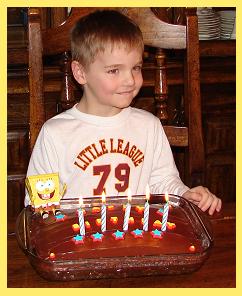 And with his momma, Susan, here's Rogan insuring his birthday wish...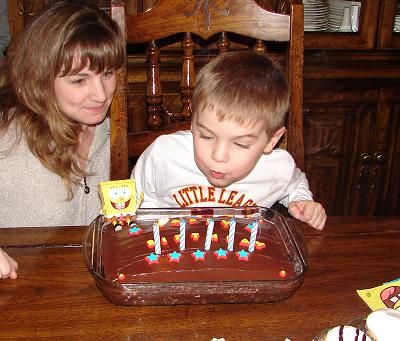 Rogan and Sammy showing the love...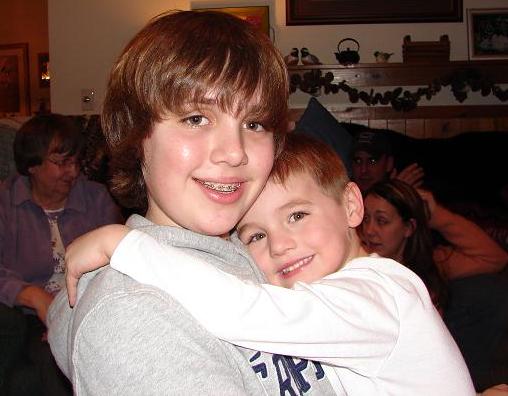 We got Bob some Whoppers (milk-chocolate covered malt balls, his favorite) and a gift card to Wal-Mart... and we all got a good hoot out of the gift card's theme of "My Little Pony"...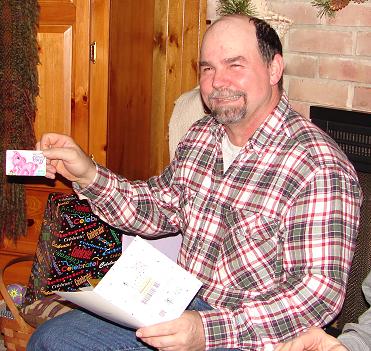 Since Kathy & Bob got him a Wal-Mart gift card also, theirs with a Sponge Bob Squares Pants theme, I guess that tells you something about our birthday boy, Bob!
Here are the birthday sisters, Sara & Susan, also showing the love...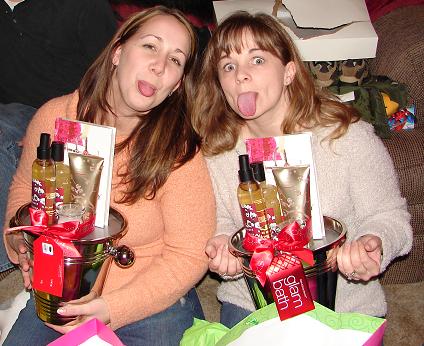 I did get a nice, normal photo of them also, but this one is so much more representative of their personalities, that I had to include it.
Joyce's new beau, Kyle, came to the family get-together with us, and he seemed to fit in well. He took all the teasing in stride & was a very good sport. With our family, new boyfriends (or girlfriends, as the case may be) have to be able to handle the teasing, or they just don't last long. One wouldn't describe our family as shy or reserved, that's for sure. And that's a Good Thing, as Martha would say. Here are the 2 little lovebirds (see, I told you!) with Joycie getting a thank-you-hug from our Rogan.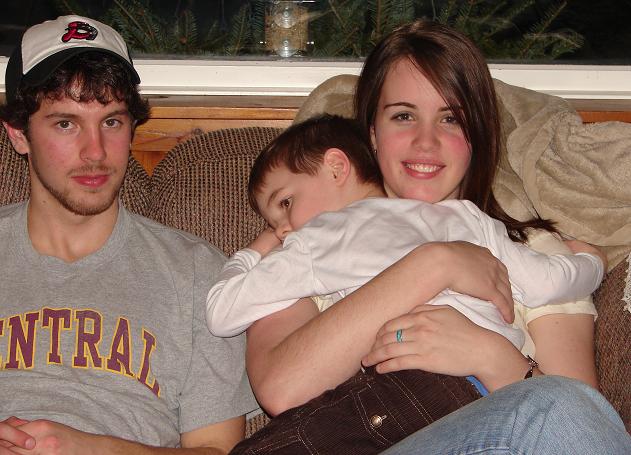 And judging from the photo of his appendage, below, I would guess that Kyle enjoyed himself.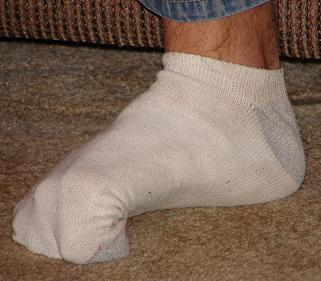 Ha!