Sammy's regular Little League Majors season wrapped up this week. His last year. Hard to believe. The last game was played against another team of boys from his school, most of them friends of his. It was a beautiful evening for a baseball game.
Sammy did great at bat, & he went 4 for 4. This is a shot of his triple...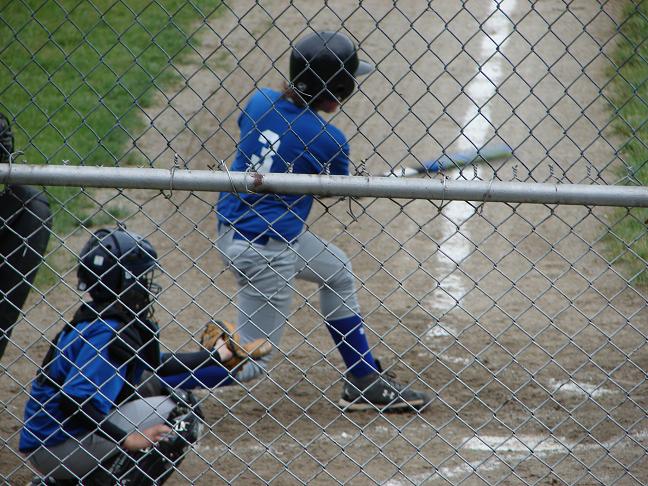 That turned into a home run thanks to an error (overthrow to third). Sammy was pretty happy with it, and so was his daddy.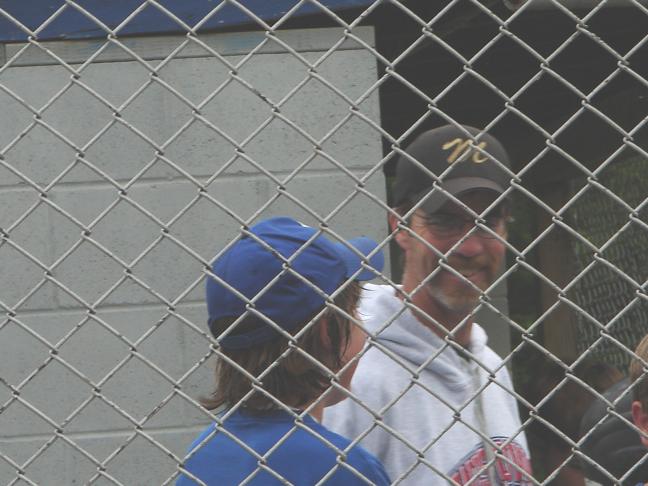 Sammy pitched a couple of innings, and he did a good job at that, too... except one of the first pitches he let loose was to his friend, Zack, who got an over-the-fence home run off from it. Zack loved it! Sammy not so much...
Here's the boy in action, throwing the last pitch, a 3rd strike, for the last out of the inning...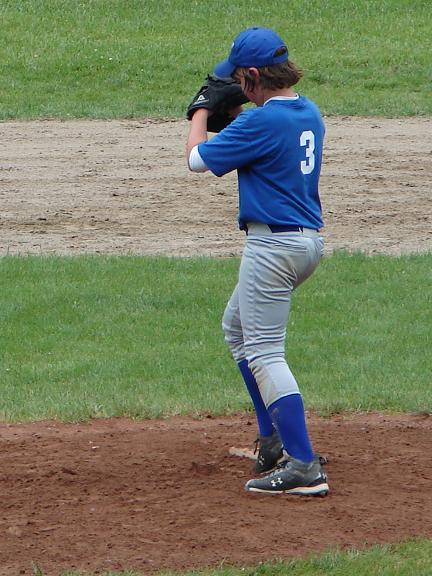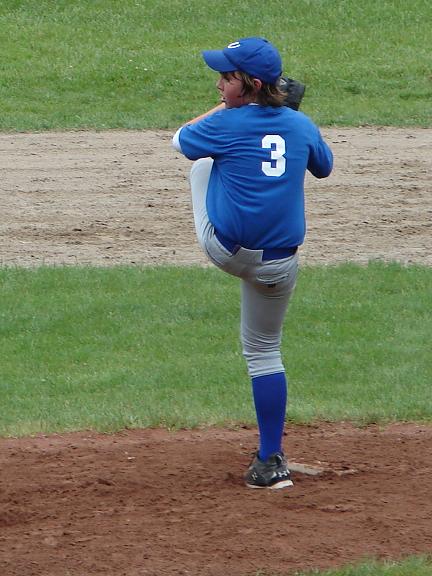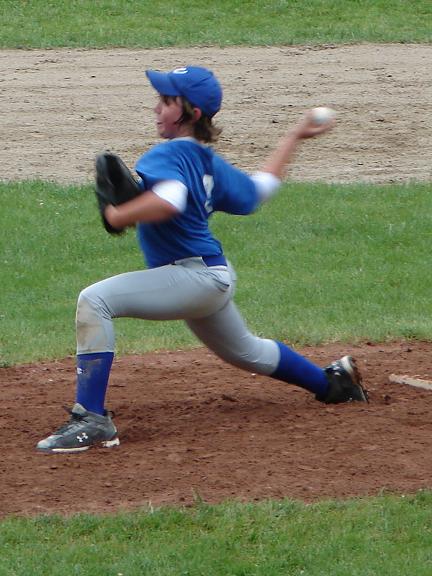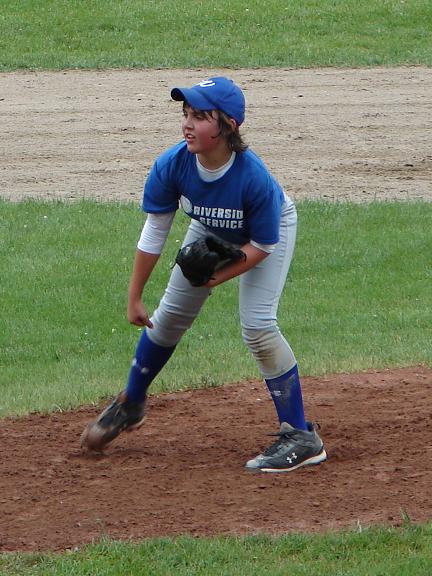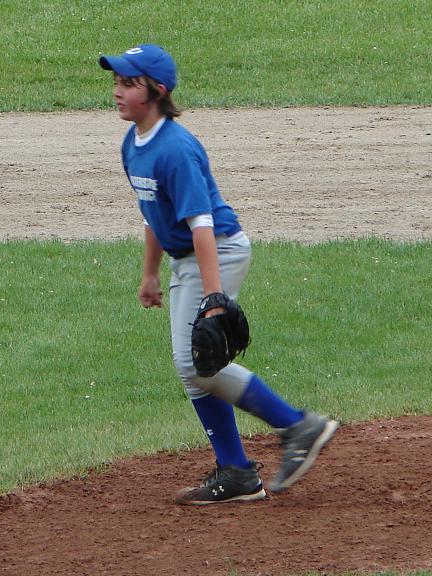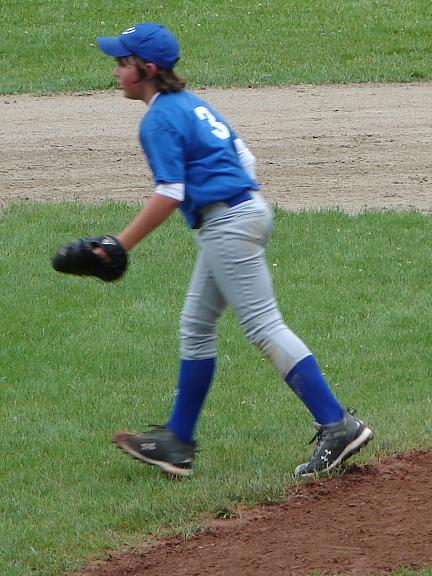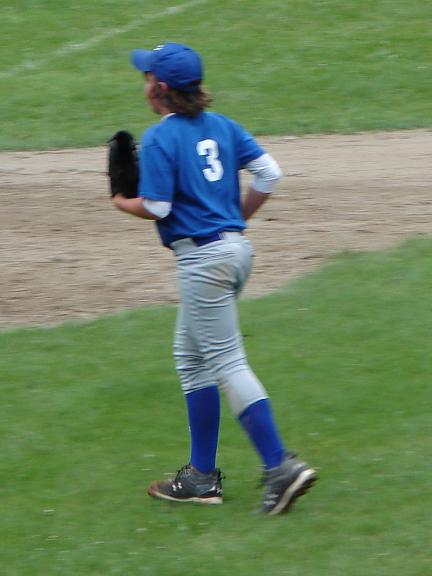 I love going through all my photos of Sammy pitching... he usually does the "tongue thing" and it's so dang cute.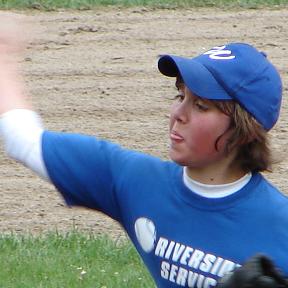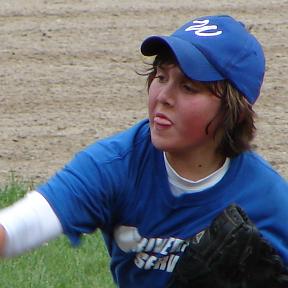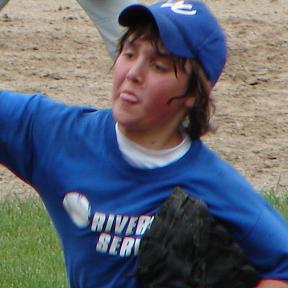 Our boys lost that game, but it was close. Fun game to watch. Kev is definitely the proud papa.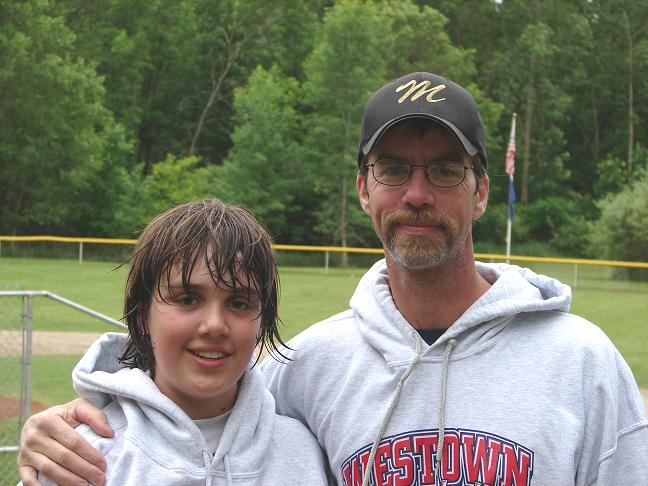 The boys are out at the ballfield right now, at the first tournament game of the all star team, or as it's also being called, the travel team. Sammy was super happy to make the team this year. And it is another beautiful evening for a ballgame, sunny and breezy.
I bailed on the game tonight, though, because my neck is still so sore from the physical therapy I've been getting... it's like a big block of pain on the base of my skull with a matching headache. Sammy was so sweet right before he & Kev left, and he told me that he knew I wanted to go & watch him play but I should stay home and take care of my head. Sweet and smart!