It's been a while since I've done a post about bumper stickers. Why you ask? Because I haven't seen very many lately. Almost none. Once in a while the usual, "You call me a
BITCH
like that's a bad thing." Boy, is that one getting old. *
snore
* And there are always a lot of NASCAR stickers to look at on the backs of vehicles. Personally, I just don't get the whole NASCAR thing. But then I never got "Days of Our Lives" or "General Hospital" either. The beer drinking part I get, but I don't need anything NASCAR to drink me some beers or 2. I also have stopped taking note of most of the political bumper stickers. You've all seen them all, too. *
snore
*
Then, the other day I saw this sticker on the ass of a Saturn:
If you're not OUTRAGED,
you're not paying attention.
Well, ok then, color me outraged...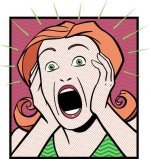 Eh. *
snore
* Just can't keep that outrage on track. Sorry, downer dude in the Saturn. I'm just too Happy.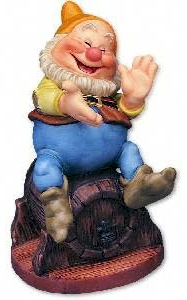 Yeah, probably the beer thing.
Then a couple of days ago, I saw this oldie-but-goodie:
I don't suffer from insanity,
I enjoy every minute of it.
Words of wisdom, Lloyd, my man. Words of wisdom.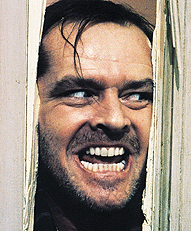 And then this morning on my way from an early PT session, heading into work, I hit the motherload! A nice, new-looking Ford pickup with 7... count 'em, SEVEN... bumper stickers on the back of it. I hit the brakes & grabbed my trusty Sony... they read, from right to left, capitalization realistically represented:
SOMEWHERE IN TEXAS
THERE'S A VILLAGE
MISSING AN IDIOT
AGAINST ABORTION?
THEN DON'T HAVE ONE
If You Want a Country
Run By Religion
Move to Iran
ONE NATION
UNDER-EDUCATED
Religions are just cults
with more members
Don't Pray in Our School
I won't Think in Your Church
HOMOPHOBIA
IS A SOCIAL DISEASE
I know! Me, too... I read that first one and thought to myself, "now this is going to be entertaining..." What was especially entertaining was the old guy driving the pickup... picking his nose. Eh.