Back when we had our short, fleeting moment of springtime, Joycie and I drove over to my folks one beautiful, early evening in May, and we took a ride on their golf cart. I had to talk Joycie into this little adventure; she was oddly reluctant. I wanted [her] to dig up some new, little sassafras trees and plant them on the edge of the woods near our pond. I love sassafras trees, and we have none on our 80 acres, nor anywhere on the state land surrounding us. Weird, I know. They're pretty doggone common 'round here. But
we
have
none
. My sister, Kathy, has zillions, and she mows them down like the weeds she believes them to be. But I
want some
! Leaves shaped like a hand waving Hi! to you, beautiful fall colors and snarly crookedly beautiful tree skeletons in the winter. I don't want
some
, I want
lots
of them.
So Joycie and I searched for baby sassafras trees. Unfortunately, I couldn't identify which of all the growth were those, and they went undug and unplanted (to this day, I might add, sadly). We then drove the golf cart down to the West 20 near the river to view all the lush, green growth. It was so beautiful. Well, of course, it
still
is beautiful, but that day was just about perfect. It was a wondrous assault on one's senses... the newly risen green, green,
green
ferns, the springtime swirled up brown of the river, the wildflowers...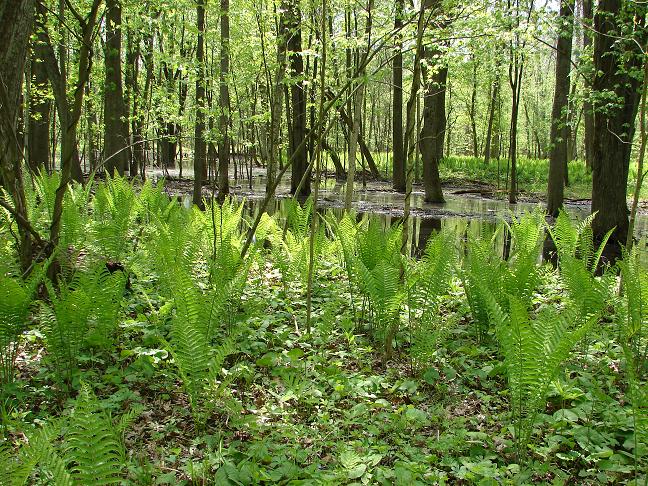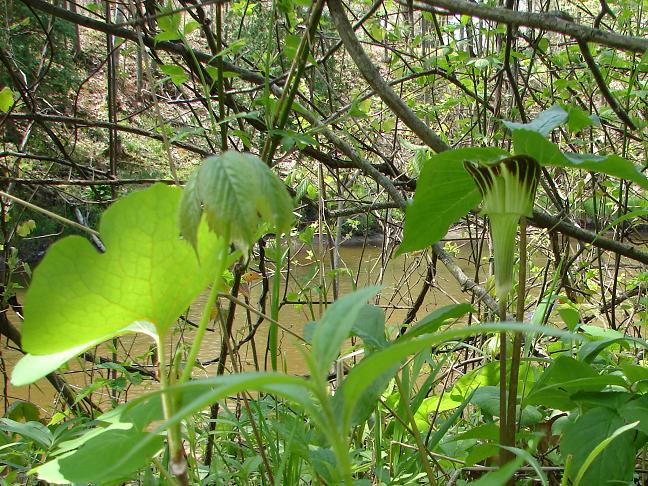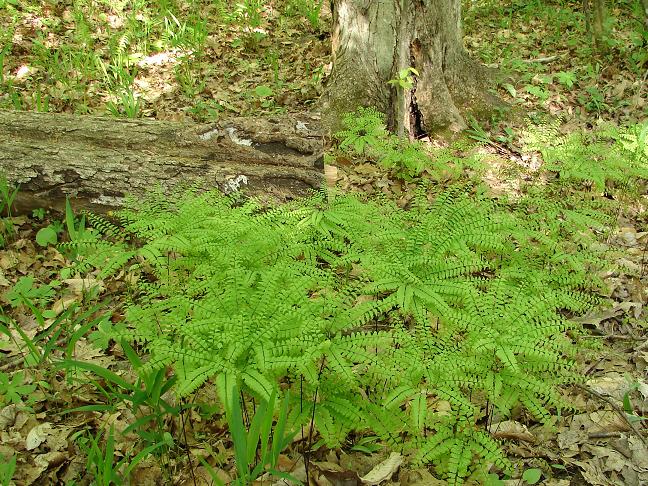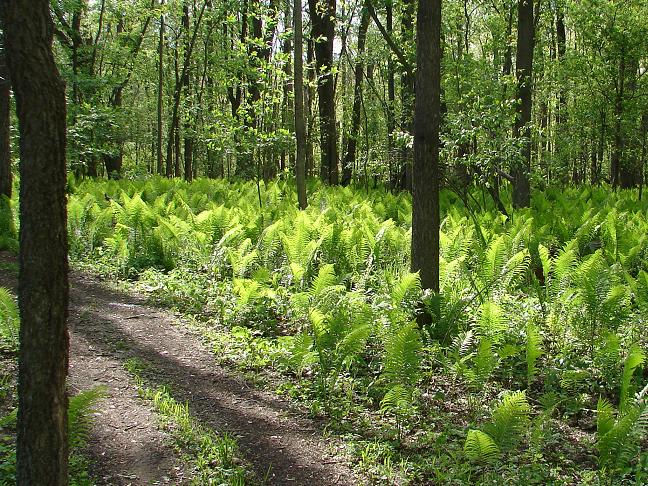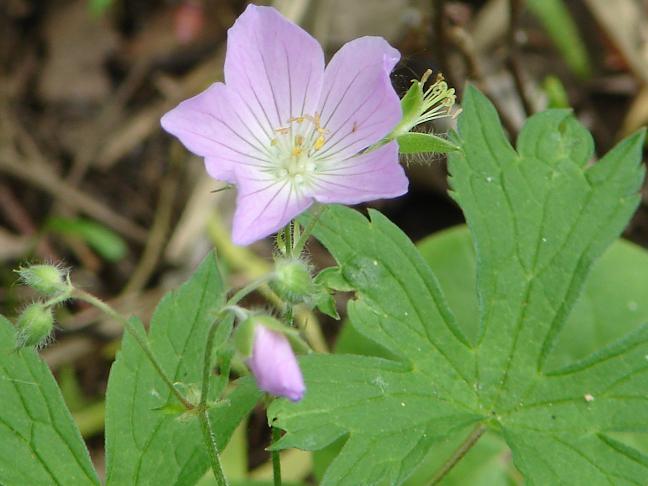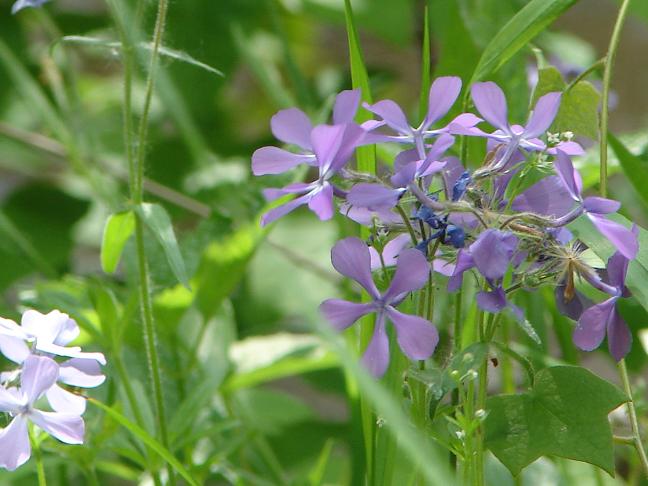 ... the dog shit we ran over and embedded in the knobby front tire...