Mike's Senior Prom was last night, and so Kevin, Sammy and I drove over to Bay City to take some photos of Joycie and Mike in their prom finery. They both looked so very nice! We took some photos inside of Mike's house... doing the boutonniere and corsage...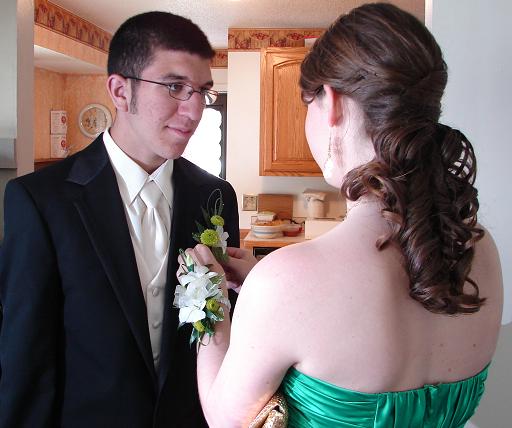 Standing together for several photos, still smiling...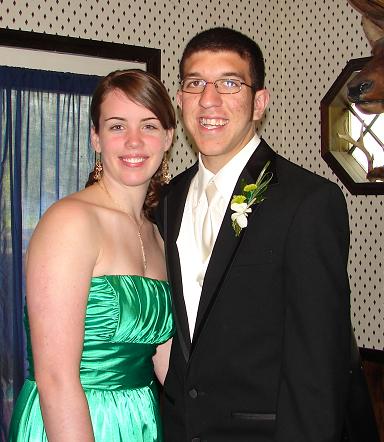 Don't they make a beautiful couple! The next 2 photos are not very well in focus, but they made me laugh when I saw them, so I'm including them anyway, poor photography skills and all...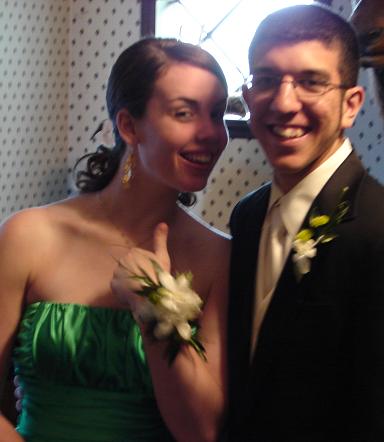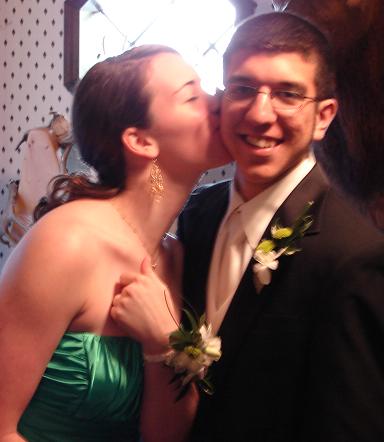 This photo was in the driveway, and notice the awesome, shiny Chevy Blazer... if you can draw your eye away from the awesome, beautiful couple...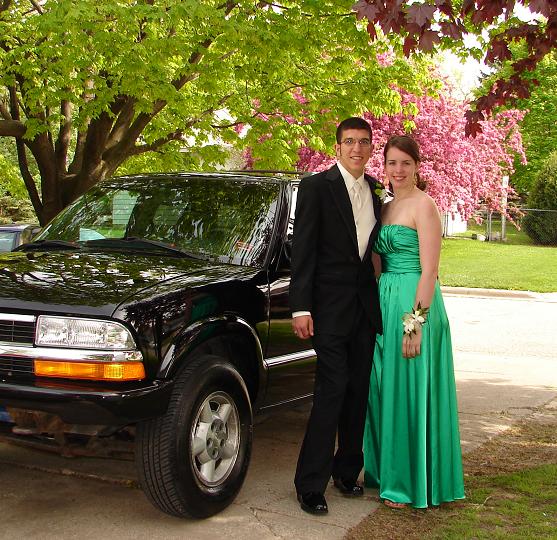 And then of course, more goofing around... those 2 do that so well...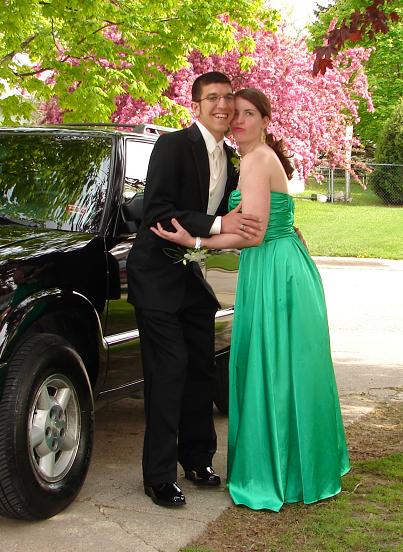 So darn cute! Then we all drove over near the river near old downtown Bay City, where Mike and Joyce met up with a bunch of Mike's friends for some photos.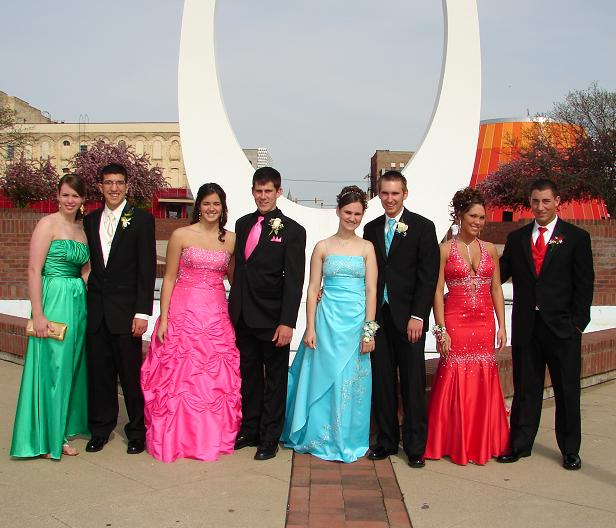 The kids then went on their way over to a friends house for a steak barbecue dinner before the dance. Izzy had made a huge bowl of guacamole and homemade corn chips for them to take over, and after their dinner, Joycie and Mike stopped back by to drop off the leftovers. Mickey, Izzy, Angel, Tony, Stacy, Kevin, Sammy and I were all sitting at the table filling up on the same, along with some amazing homemade chicken flautas. Oh my heck! Joycie has mentioned time and time again what a great cook Izzy is, and she's right. That meal was wonderful. I ate like a pig. And woke up this morning wanting more. I learned how to make them, though, so now I have to get myself something to deep fry them in. Mmmm... Izzy sent us home with some guacamole and chips, and I'm ashamed to report that I ate most of them about an hour after we got home last night. I don't know where I put it, but I figured it out... Yum! Also, I learned another thing from Izzy... she had left the avocado pits in the guacamole, and I had noticed that. She explained they keep the guacamole from turning brown. Cool! Plus they look pretty in the dish.
We had a really great time at Mickey and Izzy's. Their home is the type where you instantly feel welcomed, comfortable and right at home. Tony, Mike's older brother, and Mickey were very entertaining at the dinner table. Lots of stories and laughter. Very fun.
I texted Joycie late last night, and she said they had fun at the prom, and they were on their way to the after-prom-party. She called this morning just a short time ago to wish me a Happy Mother's Day, and she sounded very happy. Sounds like a really nice last high school prom.
One last photo... this of Kevin and Kevin, Jr. down at the riverside...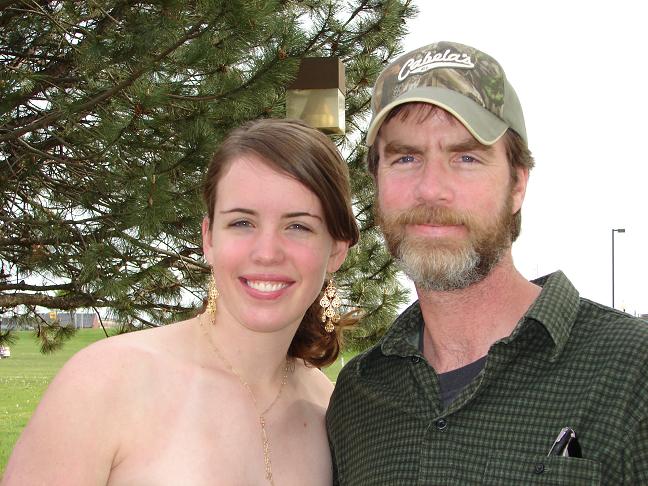 What a beautiful pair!