Joycie's boyfriend, Mike, finished a project he's been working on since last October. He has rebuilt a 1999 Chevy S10 Blazer that previously belonged to his brother. Mike's brother had rolled it & totaled it. The roof was crushed and just about every other major body part was damaged. I didn't get to see it in the "before" stage, but here it is after all of Mike's hard work...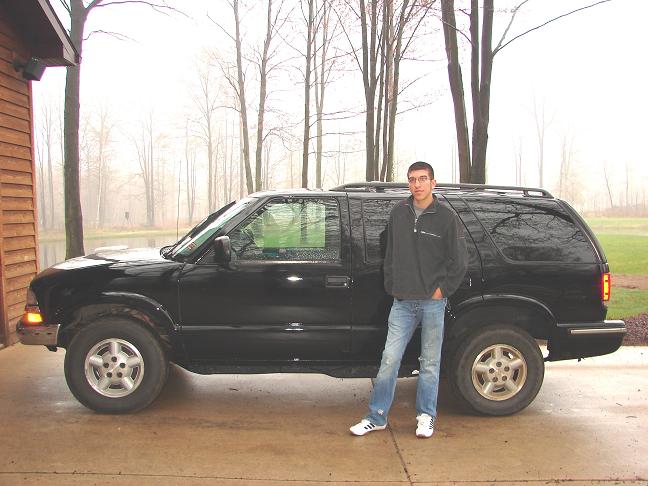 Pretty freakin' amazing, isn't it? Mike did an excellent job. Not a bad photo, either, considering it was overcast and raining lightly at the time.
Mike still has a few more things to do on it, like put on a new front bumper, detail cleaning, adjust the headlights... but the bulk of the work is finished. Kevin and I were so impressed, and we're so very proud of Mike, too. Joycie was very happy for him; she knows how much work it was for Mike and how much it has meant to him to get it done. Mike is happy, too, and those 2 lovebirds are pretty happy together...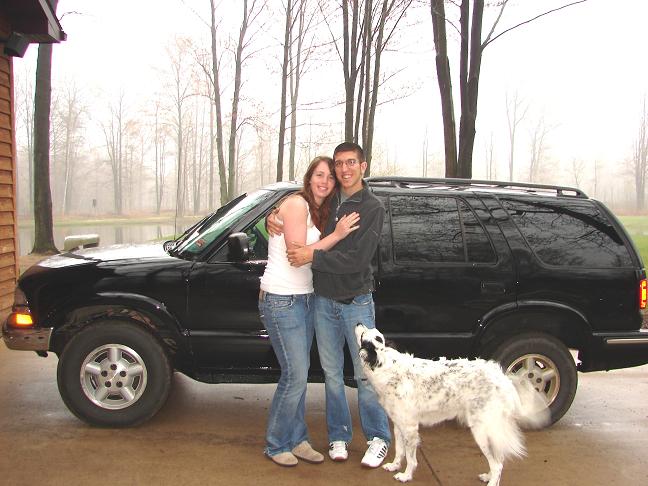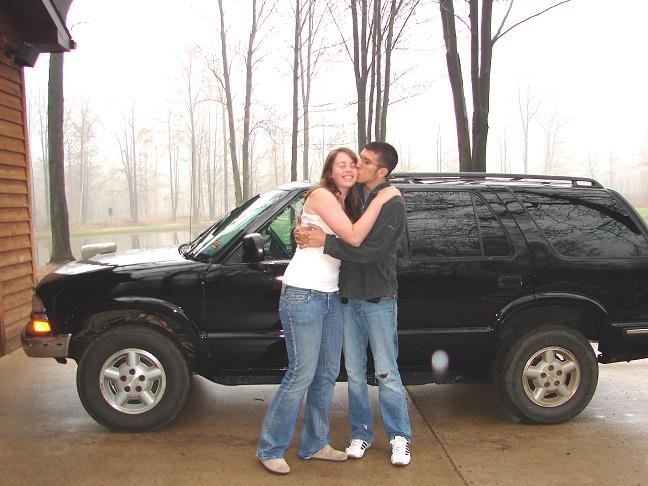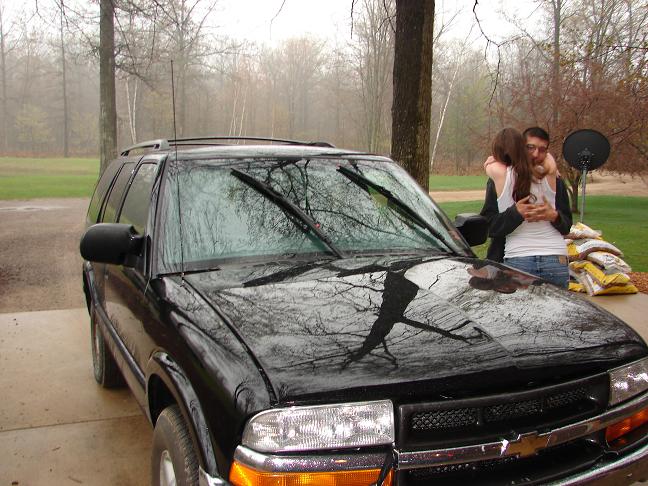 Mike did the work on his Blazer at the
Bay-Arenac Skill Center
, where he also used the tools there to build this beautiful metal-work stand for Joycie.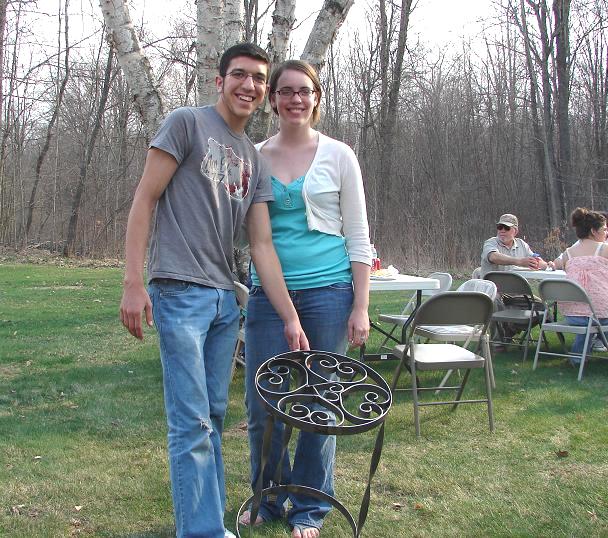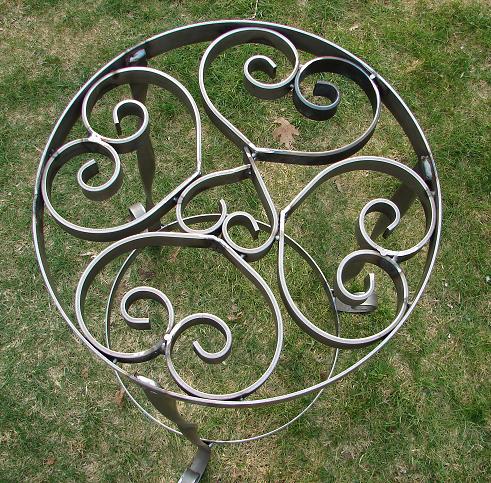 Note the lovely hearts on the top. These 2 photos are before Joycie and Mike primed and painted it. They got a round glass top for it, and Joycie will put it in her bedroom next to her big, comfy chair. It's a beautiful piece that she'll treasure always. Mike's workmanship on it is excellent, especially considering it was his first experience with the tools that bend the metal. The boy has a natural knack, working with tools, using his hands and his creativity.
The photo below was one that Joycie sent to me from her cell phone when they were on their vacation in Florida in early April. When I received the photo from her, I had a little, tiny heart attack... for a split-second there I thought Mike went and got a tattoo in Florida, like so many young adults do! My Joycie girl can be a little stinker sometimes. It was fake. Whew.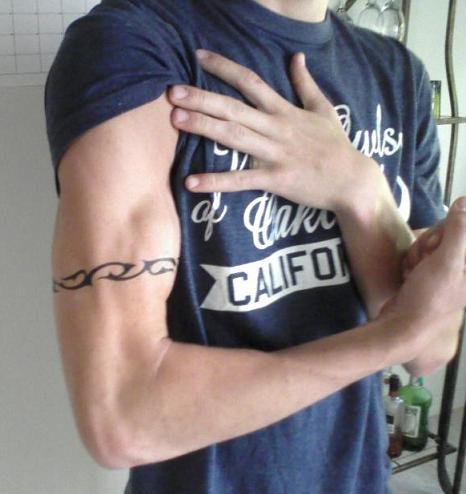 I don't know why, so I cannot explain it, but I don't want Joycie, or Mike, or Sammy, either, to ever get a tattoo. I know it's a super popular thing to do, but as for me... I'm agin it.