My niece, Alana, graduated from Alma College on Saturday, April 19th, with a Bachelor of Science, major in Biology... pre-med with plans to be a Physician's Assistant. Alana was Valedictorian of her high school graduating class, and I believe I heard that her GPA at Alma was either 4.0 or darn close to it. She's a smart one, my niece, Alana. And beautiful, too...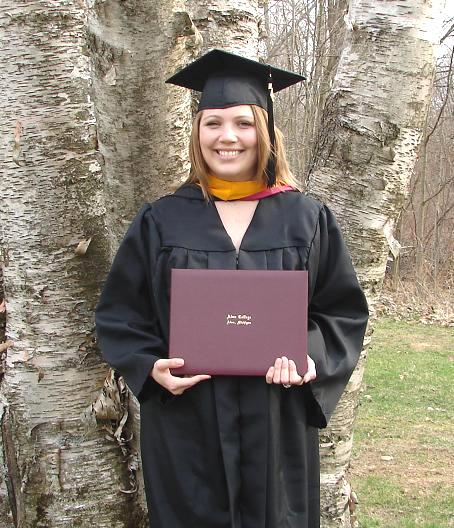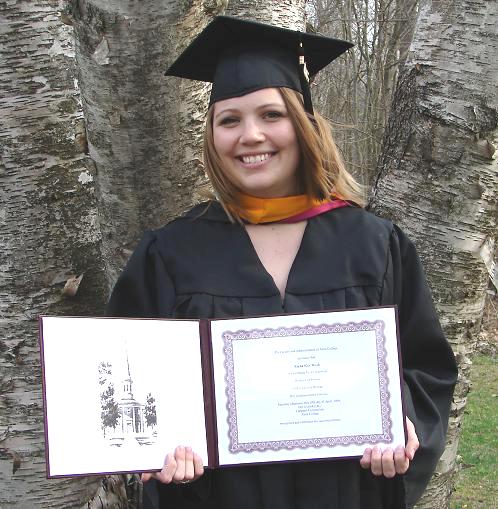 This is my brother, Jim, my sister-in-law, Sue, Alana's parents, and my nephew, James together.
James is a senior in high school this year, so we'll be having another graduation celebration soon.
Alma College is a private college and very well respected in this area. Very expensive, too, but Alana's excellent scholarships helped to cut the cost. A Bachelor of Science degree from Alma is no small accomplishment. Kudos to Alana!
My sister, Janet, and my brother-in-law, Bob, hosted a family barbecue to celebrate Alana's graduation. Janet is super great that way... she's an excellent party planner, and their home is perfect for a family barbecue. The weather was perfect, and the party was so much fun. Since Janet & Bob had the party at their house, 2 minutes away from our house, I was able to go to it (my brother and sister-in-law live an hour away, and I wouldn't have been able to make that long of a road trip back in mid-April, since I was really sick that week). Lots of food and lots of laughter...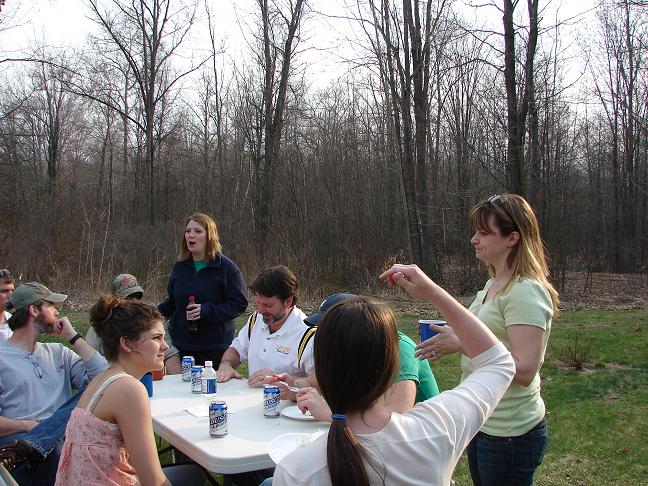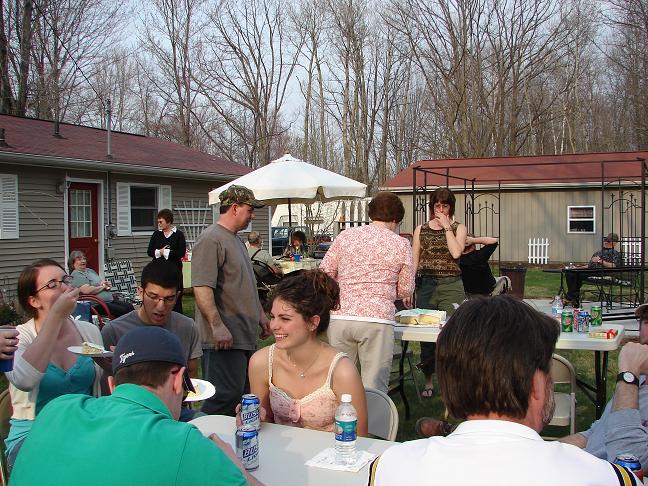 I'm not really sure what point Janet was making in this photo below, but you can be sure it was valid... and isn't she just so cute... and notice Bob in the background with that grin on his face...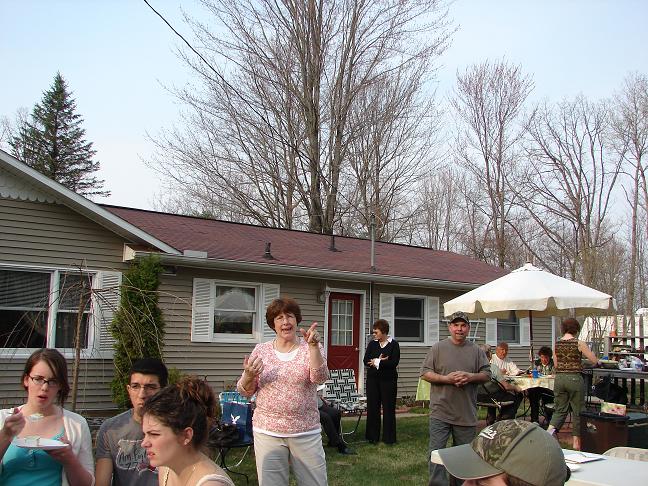 This is my eldest niece, Susan, Janet & Bob's daughter, for whom the cell phone was invented...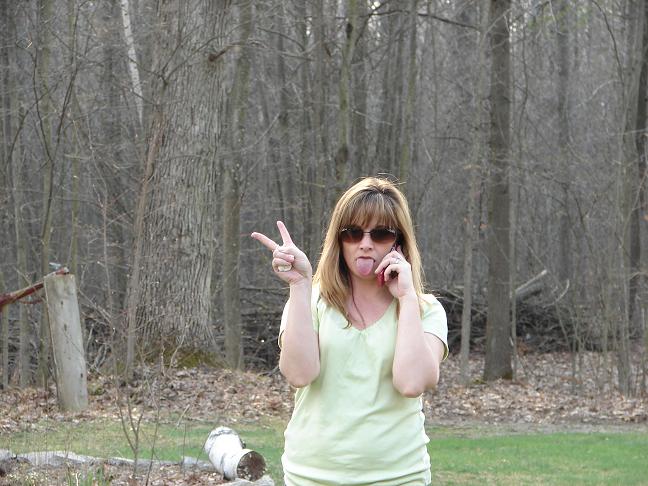 and this is her son, Rogan, who is adorable beyond belief...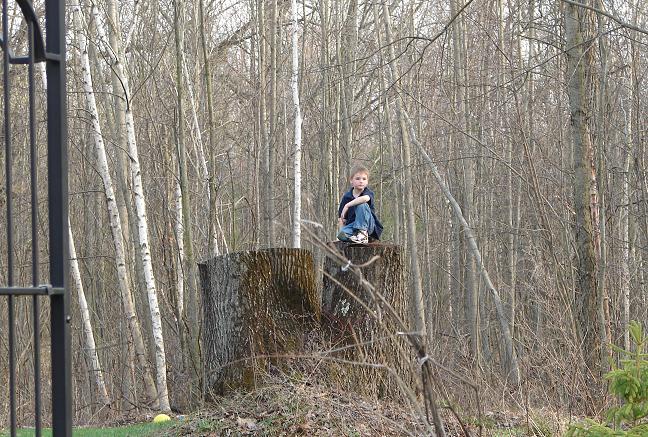 All in all, it was a really wonderful day, and I can't believe it took me this long to do a blog post about it.