Early this morning, Kev and I sat down in front of the computer, with our cups of coffee nice and hot. We were settling in to look at all the many, many photos I took yesterday of Mike and Joyce. Then Kev noticed something out the window. Near the pond were 2 Canada geese. He brought them to my attention. We've seen them before, sometimes just 1, sometimes both.
Then something small moved near them...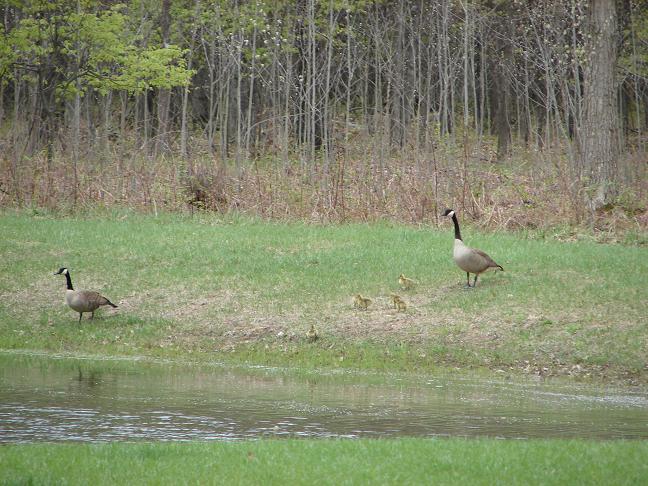 We thought it was pretty special they would choose Mother's Day to bring their baby goslings to our pond for the first time.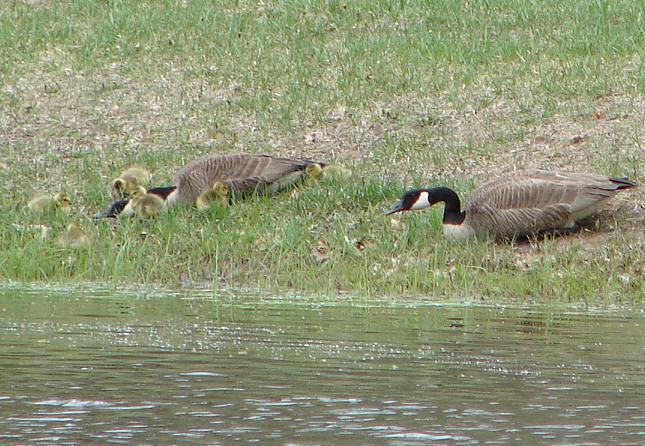 We watched them throughout the morning, and we're looking forward to their future visits. The goslings will change so quickly.
Kev saw which way they headed back into the woods, and he's pretty sure of the vicinity of their nest. It's likely back by his front field, where's it's really wet, and there is a border of big stumps and brush surrounding the field. It'd be a perfect home for them. This is way cool!